Bachelor Peter Made Hannah Ann's First Meeting With His Parents SO Uncomfortable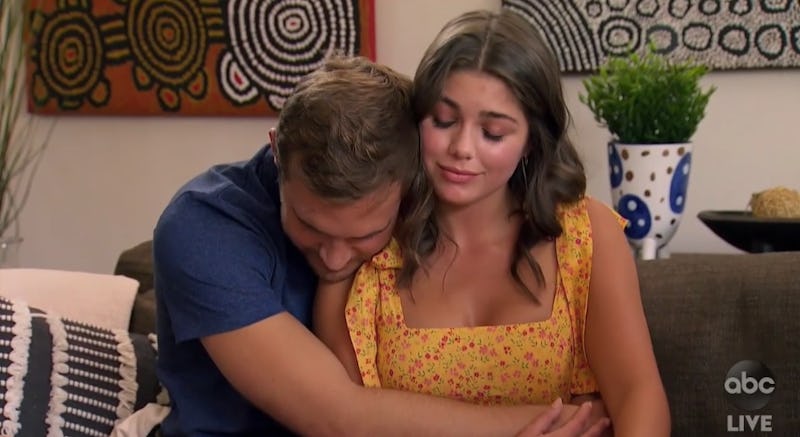 ABC
Peter truly does share everything with his parents — including details about his sex life. Just before Hannah Ann met Peter's parents on The Bachelor, he told them all about Madison's non-ultimatum-ultimatum, and how he was intimate with the other women anyway. Not to be outdone, he then made things even more awkward by being all over Hannah Ann (who was meeting them for the first time, mind you) while they all talked. Needless to say, Twitter was very, very uncomfortable watching the whole thing.
When Peter told his parents about the Madison dilemma, he stressed that his relationship with her was "a constant climb," and that she was the first person he fell in love with. Still, his parents —and even his younger brother — were concerned that she'd waited so long to open up about where she stood, or that Peter would be able to handle a relationship without physical intimacy. "It's really a shame that it came out at the very end," his dad said regarding Madi's ultimatum. "It concerns me a lot, actually," his mom added. "That's a big issue. You have to think about that."
Clearly, sex is just as important as honesty is in the Weber family. When Hannah B. revealed that she and Peter had sex in the their infamous windmill not twice, but four times, his parents were right there in the audience to cheer him on.
And let's not forget the awkward moment when they joined Peter and Chris Harrison to crash viewing parties of The Bachelor, and ended up making out in the back seat of the car. "Is the car shaking?" Peter asked as he and Chris approached the vehicle. "I'm taking an Uber." As one fan put it on Twitter, the Webers truly are "the horniest family in the history of the Bachelor," no matter how uncomfortable it makes Twitter.