Take A Trip Down Memory Lane With These Drake & Josh Photos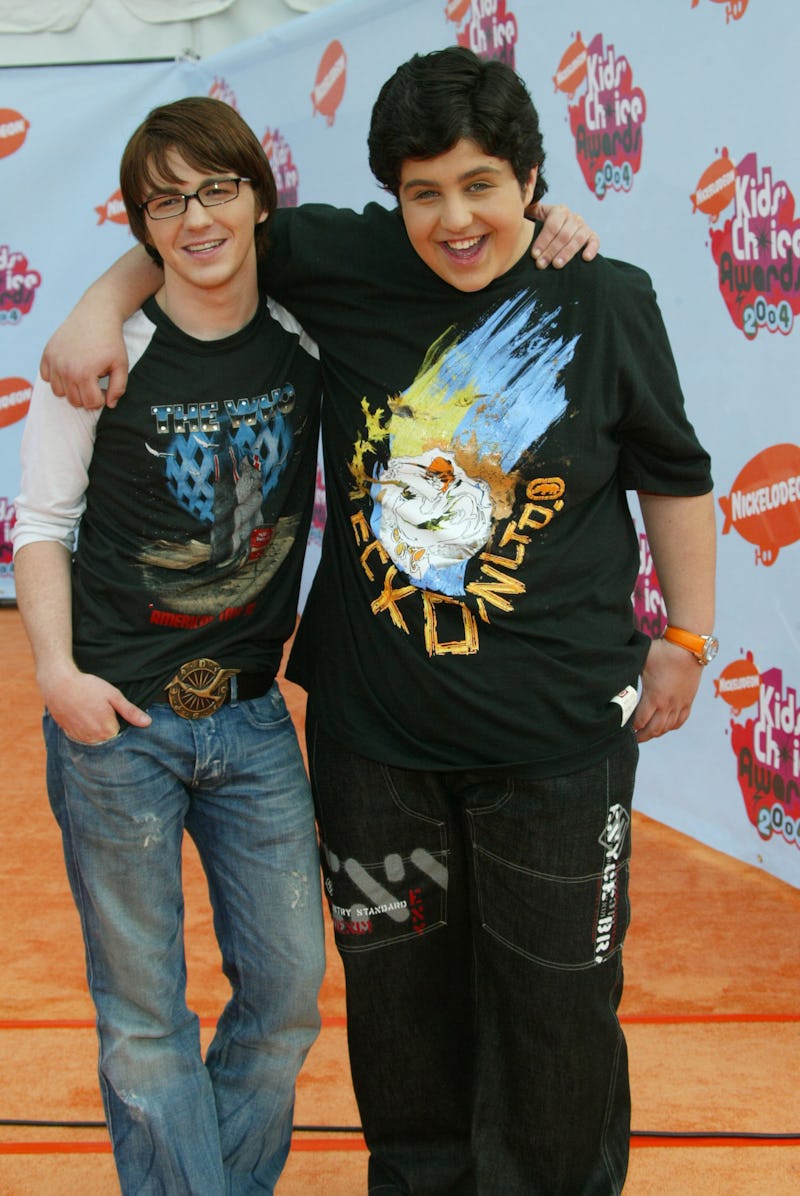 Frederick M. Brown/Getty Images Entertainment/Getty Images
Fans of early '00s Nickelodeon shows have been having a rough time lately, but photos of Drake Bell and Josh Peck before the feud might make it hurt less. Or more. Or both. During Drake & Josh's four-season run, its two leads seemed to be the best of friends, and that friendship at first appeared to extend after the show as well. But, more recently, a rift seemed to form between the two that was made visible by Peck's recent wedding.
The 30-year old married his longtime girlfriend Paige O'Brien in June, and his former co-star Bell was not in attendance. Since then, it's been a back-and-forth of public statements, reportedly snarky tweets, and even other celebrities weighing in — and it's beginning to wear on fans. No one wants to see a friendship dissolve, but when it's such a classic friendship on such a public level, it makes it even tougher.
But you don't need to sit there and wallow in the pain of this bromance seemingly falling apart. While these two work it out or do whatever they need to do to move forward, don't get sucked into the negative. Instead, revel in the positive, with photos of Bell and Peck during happier times.
1. The Show-Stealers
Remember when they shared a stage together?
2. The Jokesters
These were simpler times, when they poked fun at themselves and each other with throwback posts.
3. The Dapper Dandies
Look at those smiles!
4. The Happy Family
Or, in Megan's case, the unholy.
5. The All-Grown-Up Studs
Hug him, brotha!
6. The Forever Friends
Even weirder now.
7. The Retro Pink Hair
This rumored feud got us like...
8. The Baby-Faced Buddies
They cracked each other up.
9. The Smizing Stepbrothers
Look at these two handsome gents.
10. The Behind-The-Scenes Cuties
Miss the show yet?
11. The Bantering Bros
Don't make Jennifer Garner separate you two.
12. The Plucky Partners
Better yet, where's the brotherhood?
Anytime you find yourself getting bummed out by the current state of affairs, just dip back into this post to remind yourself of happier times.