Here's What Shannon's Been Up To Since Splitting Up With David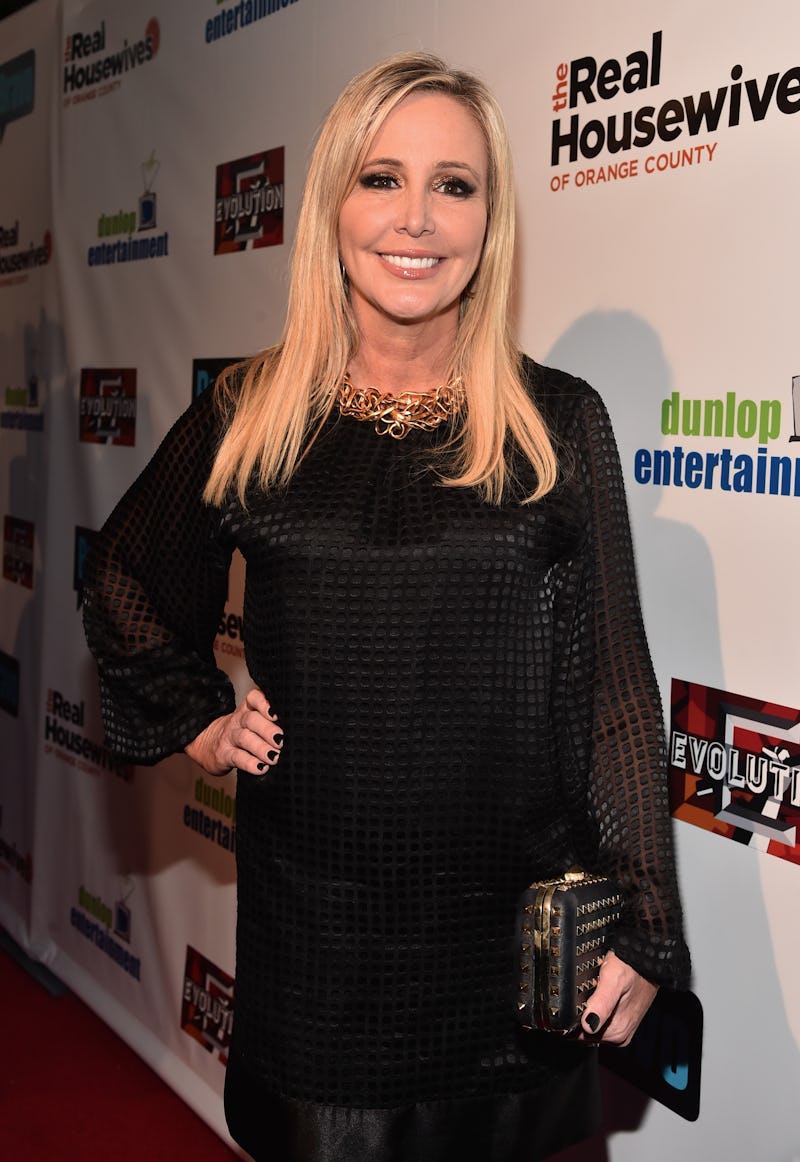 Alberto E. Rodriguez/Getty Images Entertainment/Getty Images
As stormy as things have been for The Real Housewives of Orange County star for the last few years, recent photos of Shannon Beador's life suggest she's making her way out of the rain. In the wake of her split from David Beador, the Bravolebrity has posted photos on Instagram that imply she's in as good of a place as anyone going through a public divorce could be. That's not to say all is well and perfect, but it does seem as though things are headed in a solid direction for her and her family.
For four seasons of RHOC, Shannon and David trudged down a path that had been paved with resentment, conflict, infidelity, and the most jagged pieces of gravel imaginable. A few months ago, that bumpy road finally reached its end: On Friday, Oct. 27, People broke the news that Shannon and David were separated. That same day, the RHOC cast gathered for the Season 12 reunion, and Shannon revealed to her co-stars that she and her husband of 17 years were done.
Shannon said in her statement to People,
" As a mother, I want to be a good role model for my daughters. Three years ago I was proud of what I showed them, because I fought for keeping my family together after infidelity. As the last year went by, it's been extremely difficult and painful to watch the show, because clearly I was in denial about what was going on in my marriage. I was taking things out on other people instead of at home. … As a mother you keep thinking about your daughters and you have to say, 'This is an unhealthy environment.' Not only is it unhealthy for me, but it's unhealthy for my girls, too. They deserve a happy and joyful home, and I am providing that for them now."
According to Us Weekly, Shannon filed for divorce on Friday, Dec. 1.
It goes without saying that it's a bummer that Shannon and her family have had to go through all of this, but it's moving to see how she and her daughters have banded together. The RHOC star's recent social media posts are as heartwarming as they are bittersweet.
She's Spending Time With Her Daughters
At the Season 12 reunion, Shannon said Sophie, Stella, and Adeline are living with her full-time. "I am so grateful for that," she told Andy Cohen at the reunion. "I couldn't imagine living without my girls."
And She's Spending Time With Her Mom
Well, this sure is lovely.
She Went To NYC With Her Sister
When it was time for Shannon to fly out to the Big Apple and pay the Watch What Happens Live clubhouse a visit, her sister tagged along.
She's Keeping Family Traditions Alive
Though Shannon and David have split, the two are making an effort to co-parent their three children. "We've agreed for the benefit of our daughters to be amicable," Shannon explained at the RHOC reunion. "It was always a tradition to go to Sunday night dinner, so we meet him for dinner on Sunday nights. And we still go to the USC games and take the kids, which is hard, but it's for the benefit of my kids."
She Celebrated Thanksgiving With Her Daughters & Her Mom
Oh, and Archie was there, too. Cannot forget about Archie.
Speaking Of Archie...
He's been right by Shannon's side during this taxing time.
Oh, And She Threw Archie A Birthday Party
Hats off (har har har) to Shannon for putting her pooch in this snazzy chapeau.
She's Getting Into The Holiday Spirit
She's right: When it comes to Christmas decorations, you can never have too much.
She's Doing Something With QVC
Can't wait to find out why she stopped by the home shopping channel.
Shannon has surrounded herself with loved ones, taken on new projects, and is moving forward. May this new chapter bring her heaps and heaps of happiness. Oh, and QVC goodness.