Pippa Middleton's New Baby Name May Include A Sweet Nod To Prince Louis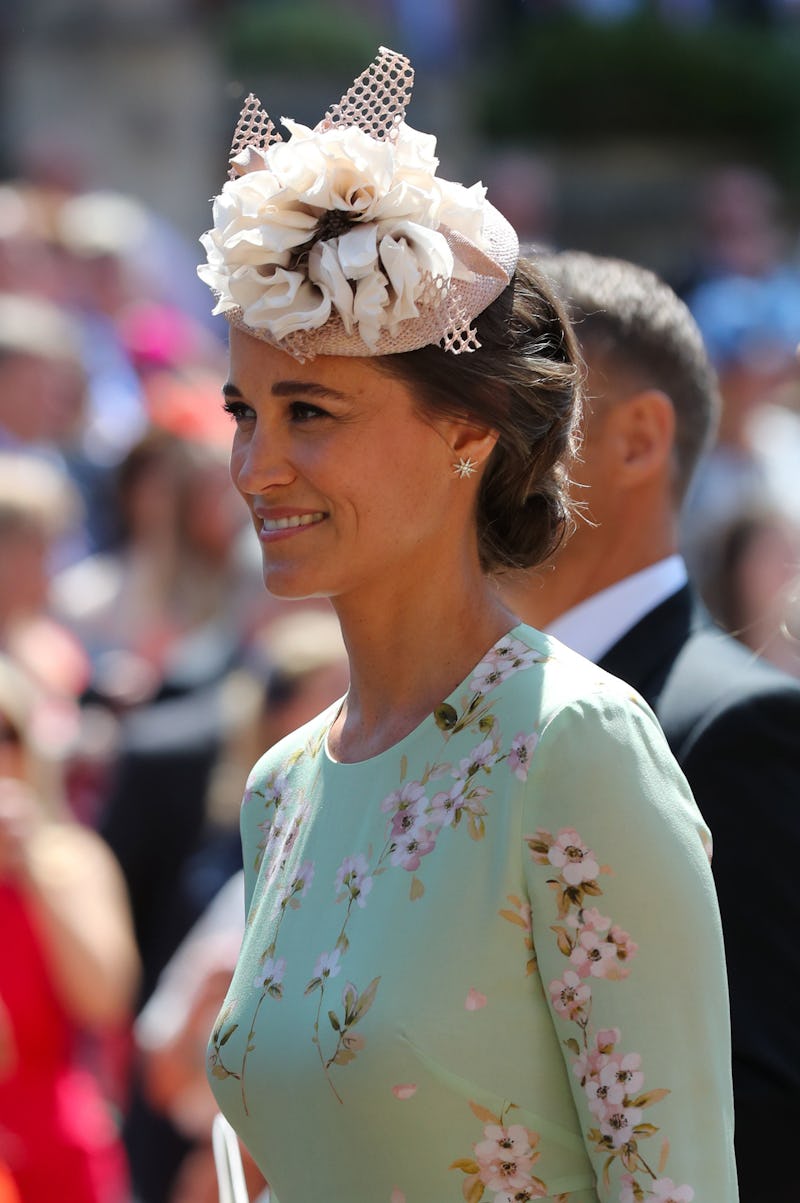 WPA Pool/Getty Images Entertainment/Getty Images
Since Pippa Middleton and husband James Matthews welcomed their first child, a baby boy, last month, royal family fans have been wondering when they're going to announce the name they chose for their son. So far, nothing has been confirmed, but a report has surfaced that could finally answer all of fans' questions. According to The Daily Mail, Middleton named her son Arthur Michael William Matthews, and reportedly, it's to honor important people in both Middleton and Matthews' lives.
On Sunday, the site reported that the name came from Middleton's father and Matthews' late younger brother, both of whom were named Michael. Although Middleton's father is still living, Matthews' brother went missing while climbing Mount Everest at the age of 22 in 1999, which also made him the youngest person from the United Kingdom to ever climb the mountain at the time. Naming the baby after both of these men who have had such an impact on the couple is a sweet way to pay tribute to them both — if this truly is the baby's name, of course.
So far, Middleton and Matthews have yet to comment on the speculation surrounding their baby name, but then again, they're also new parents to a baby who is less than a month old, so it's probably safe to assume that they have their hands full at the moment.
There's also no word on where the name "William" came from, but there doesn't necessarily have to be a familial tie there — it might just be a name that the couple liked... unless he's named after Uncle Prince William, of course. It's pretty interesting that the baby's first name is "Arthur," though, considering the fact that Kate Middleton and William chose that name as their third child's middle name. Maybe this is a sign that Prince Louis and baby Arthur are going to grow up to be best friends? They will be pretty close in age, after all.
And if Middleton and Matthews did, in fact, choose "Michael" as a middle name, it's not surprising at all, because Matthews has been all about keeping his brother's memory alive. He and his family have founded the Michael Matthews Foundation, which helps children living in poverty in Africa and Asia go to school. That means that their son could grow up knowing he's carrying on the name of someone who accomplished so much in his short time on earth and whose memory is still helping people, even now.
Unfortunately, confirmation on this baby name may not come for awhile. Middleton and Matthews have always been a pretty private couple, and that includes this time in their life where they've brought their first kid into the world. So far, they haven't even spoken about their baby publicly just yet; Middleton's sister, Kate, is the only one who's released a statement so far when Kensington Palace told People that "the Duke and Duchess of Cambridge are thrilled for Pippa and James."
No matter what Middleton and Matthews named their baby, this is a very exciting time in their life. Hopefully, they will share details (and pictures) with fans soon.