Princess Diana's Relatives At the Royal Wedding Will Play A Key Role In The Ceremony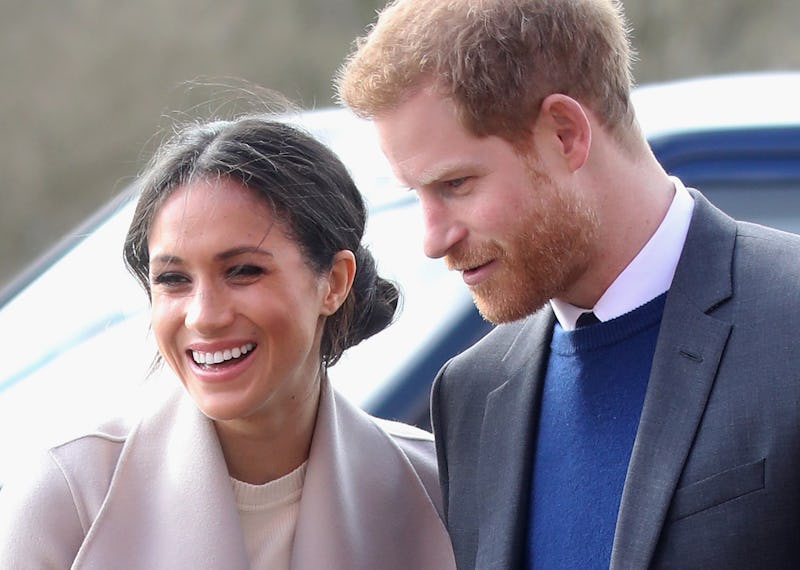 Chris Jackson/Getty Images Entertainment/Getty Images
While the heartbreaking absence of Princess Diana will surely be felt when her youngest son marries Meghan Markel on May 19, Prince Harry has made certain that his late mother will be well represented at the ceremony. Kensington Palace confirmed on May 4 that Princess Diana's relatives will be at the royal wedding, namely her three siblings: Lady Sarah McCorquodale, Lady Jane Fellowes, and Earl Spencer.
"In addition to having the support of The Queen, his father The Prince of Wales, and his brother Prince William as Best Man, Prince Harry is also keen to involve his mother's family in his wedding," the Prince's Communications Secretary said in a statement.
Noting that Harry's aunt, Lady Jane Fellowes, will also give a reading during the wedding at St George's Chapel, Windsor Castle, the Palace rep added that "Prince Harry and Ms. Markle both feel honoured that Lady Jane will be representing her family and helping to celebrate the memory of the late Princess on the wedding day."
The inclusion of family members of the late Princess of Wales, who died in a tragic 1997 Paris car crash when Harry was just 12 years old, isn't exactly an unexpected development. "Harry has always kept in close touch with the Spencers and they have all received invitations," an unnamed family friend told Vanity Fair last month. "Harry gets on well with his aunts and uncle and they have met Meghan. His cousins all have the golden ticket — an invite to the ceremony and reception and the evening party."
What's more surprising, however, is that Lady Jane will play such a highly visible role in the nuptials, considering she has largely stayed out of the public eye for decades and hasn't spoken to media since her sister's death, according to Town & Country. (She was also the only one of her siblings who did not participate in a recent BBC documentary about Diana's life.) But it was also she who read a poem by Henry Van Dyke Jr. at her little sister's funeral more than two decades ago, making her participation that much more sentimental.
Aside from the inclusion of her relatives and several other possible tributes woven into their wedding day (including special flowers and the request for charitable donations in lieu of gifts), Princess Diana has very much been a part of Harry and Meghan's engagement as well. Even the ring the Prince used to propose back in November included diamonds from his mom's jewelry collection. During the couple's first post engagement interview with the BBC, they further stressed how important it was for them to include Diana, not only in their special day, but throughout the rest of their life together as well.
"Everything about Harry's thoughtfulness and the inclusion of [Princess Diana's stones] and obviously not being able to meet his mom, it's so important to me to know that she's a part of this with us," Meghan said during the sit-down.
Noting that he has no question his mom and new fiancée would've been "thick as thieves" and even "best friends," Harry told the BBC that he knows that if she were still alive, "she would be over the moon, jumping up and down, so excited" about the engagement.
Although the royal admitted that "it is days like today when I really miss having her around and miss being able to share the happy news," he still feels his mom's spirit: "With the ring and with everything else that's going on, I'm sure she's with us, jumping up and down somewhere else."
It's clear that there's nothing that can make up for Harry not having his mom with him on his wedding day, but with all the sweet tributes and the presence of her beloved family members, Princess Diana will certainly not be forgotten this weekend.