This 'Quantico' Star Is Currently On The Mend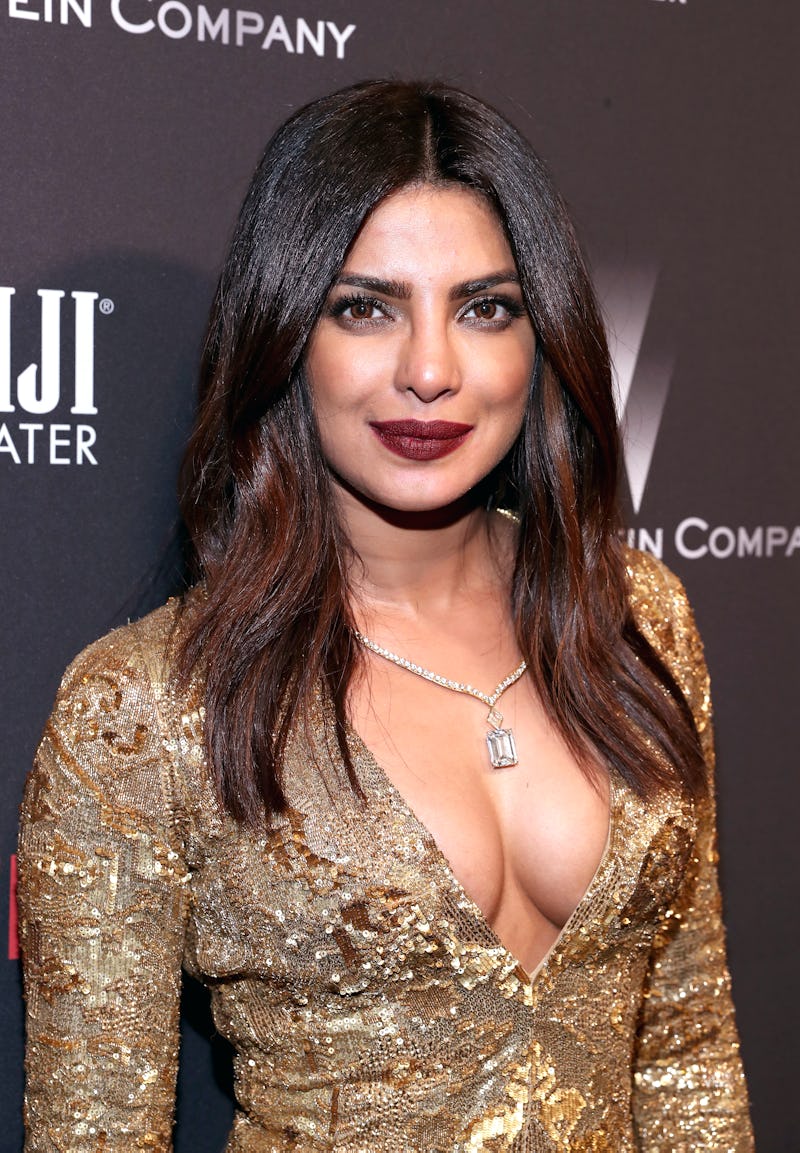 Jonathan Leibson/Getty Images Entertainment/Getty Images
All that glitters isn't gold when it comes to being an actor, and it sounds like Priyanka Chopra may have found that out the hard way. According to TMZ, Chopra was rushed to the hospital late Thursday night after suffering an injury while on the New York City set of Quantico. The 34-year-old reportedly slipped and fell on her head, resulting in a concussion while performing a stunt for an upcoming episode of the ABC drama. But it won't be holding her back for long, as her rep told TMZ, "Yes, we can confirm there was a minor accident ... and [she] will return to work after the weekend."
Chopra, who plays FBI agent Alex Parrish in the series, recently revealed to Women's Health that she performs all of her own stunts and must remain "active and agile" to stay in shape for the role. She told the magazine,
I do all my fights myself. I trust my body and my instincts. People always say you should listen to your body, but I don't listen to my body, my body listens to me.
And that's obviously working, because she seems to be in remarkable shape. I mean, have you seen some of those fight scenes on Quantico? The woman's basically a superhero.
Unfortunately, the nasty spill prevented Chopra from appearing at a Friday morning press event in New York City and ultimately forced ABC to reschedule all of her interviews for another time before the mid-season premiere, scheduled to air on Jan. 23. After being treated and released at a local hospital, Chopra was reportedly put on bed rest under a doctor's orders. But as mentioned above, she'll be back at work in no time.
I'm certainly glad to hear that Chopra is on the mend after taking such an ugly fall. It certainly goes to show that acting can be a far cry from the red carpet glamour that fans sometimes perceive it to be as spectators.
Get well soon, Priyanka.