7 Times Queen Elizabeth II Wore An Outfit With A Secret Hidden Meaning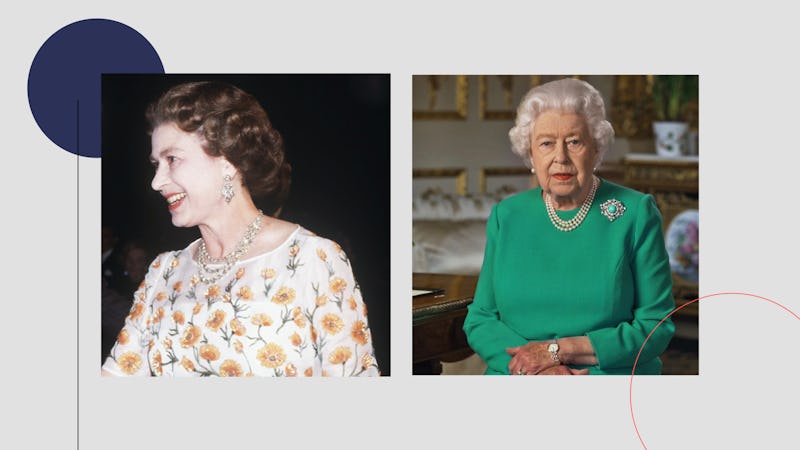 Getty Images
Queen Elizabeth II practically wrote the royal rules of fashion. And to that end, it's rare that she deviates from the dress code, if it has even ever happened. And, with such keen attention paid to each royal outfit and the messages it sends, it's no surprise that she uses her wardrobe to convey some hidden messages from time to time. And she has been since she first stepped foot into the public eye.
Take, for instance, her jewelry collection. It is famously vast, gifted from politicians, fellow royals, and commissioned all on her own — and with each comes a symbolism that sticks with the piece no matter who the wearer. Whether a tiara or a brooch, the queen has certainly used her jewelry as a subtle nod towards or against causes and individuals throughout her reign.
Additionally, she's known for her wide array of head-to-toe monochromatic looks in nearly every color of the rainbow. While her choice to wear a bright and bold hue on its own is a statement, certain tones hold even more specific intentions than one might think at first glance.
Ahead, find all of the hidden messages Queen Elizabeth II has conveyed with her looks throughout her reign. This surely is not the last of the stylish royal's subtle sartorial statements.