Rachael Leigh Cook Weighed In On What She'd Want Out Of A 'She's All That' Reboot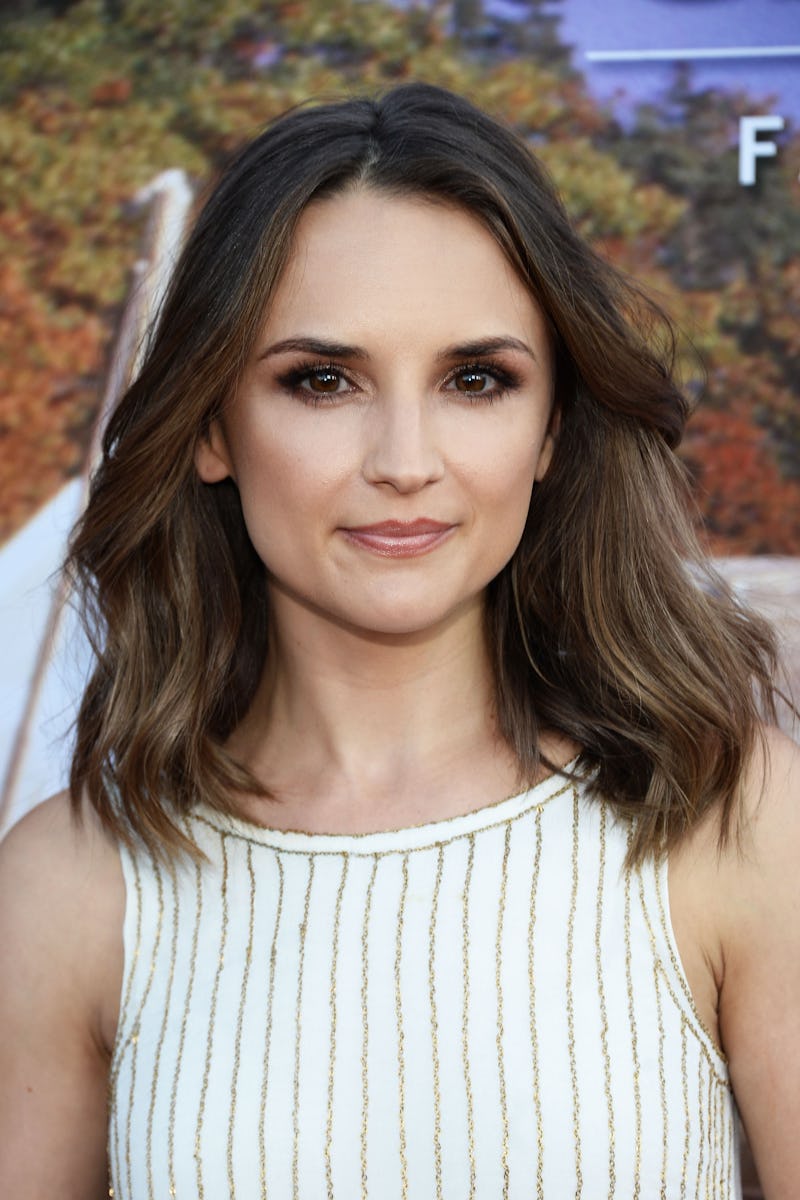 Matt Winkelmeyer/Getty Images Entertainment/Getty Images
Laney Boggs might be coming back to the big screen one day, and the person who knows her best has some thoughts on what that would potentially look like. In an interview with Entertainment Tonight on Thursday, actor Rachael Leigh Cook said she'd do a She's All That reboot, but with a twist on the original story.
As fans know, the hit 1999 movie followed bookish outcast Laney Boggs, played by Cook, as she's taught the ways of the popular kids by high school heartthrob Zack Siler, played by Freddie Prinze Jr., as he takes a bet that he can turn her into the next prom queen after his girlfriend dumps him for a reality star. However, Cook said the film would be different if it were rebooted today. "That would be cute," she said of the possibility of the guy getting a makeover, but said she also thought Laney's story could be reversed. "Somebody told me if they made She's All That today, that it would happen in reverse, like she would get glasses, and I think that sounds pretty accurate," Cook told ET.
She also recalled a super sweet memory from set, revealing that Prinze Jr. really struggled with one of the film's most emotional scenes. "In that 'Am I a bet? Am I a freaking bet?' scene, Freddie Prinze Jr., being the sensitive soul that he is, like, really struggled to get through that, because he was like, 'How can a person in this world do something so terrible?' and he was starting to sort of reconcile between himself and the character he was playing in that moment," Cook said to ET. "It really kind of threw him. He's a big softie."
This isn't the first time there's been talk about bringing back the teen classic, which also starred Matthew Lillard, Jodi Lyn O'Keefe, Gabrielle Union, Anna Paquin, and the late Paul Walker. Rumors started to swirl in 2015 that movie studios were working on a remake, though it didn't appear that any of the original cast would be involved.
In response to a fan who tweeted Prinze Jr. expressing their outrage at the idea of another actor playing stepping into his role, Prinze Jr. wrote back in 2015, "im sure which ever young british or aussie actor they hire will do a fine job," along with a winking emoji. However, BuzzFeed News later reported that the studio said no deal had been reached for the film.
With remakes and revivals cropping up all over the place, though — from beloved sitcoms like Will & Grace to animated shows like Rugrats — a She's All That reboot seems more likely than ever.
Speaking with ET on Thursday, Cook also mentioned a possible revival of another '90s movie in which she starred, 1995's The Baby-Sitter's Club, though she said there are no official talks about it as of now.
"You are the most official conversation I've had about the reboot," she told the publication. "I don't like being on camera saying, 'Hey, give me a job,' but man, I would be so there for that."
She even threw out an idea for a possible plotline. "A bunch of us would have to have our own kids, so [the movie could be about] dealing with that," she said. "Maybe they are the new Baby-Sitter's Cub? I just know that the world needs more BSC, probably just with a new cast and I can just make a cheeky little cameo."
While nothing is confirmed regarding either project at the moment, fans will be crossing their fingers to see Laney Boggs again sometime soon. And while the iconic '90s film was very much of its time, based on Cook's comments, any She's All That reboot would be a fresh take on the story.