Rachel Bilson Opened Up About Co-Parenting With Hayden Christensen For The First Time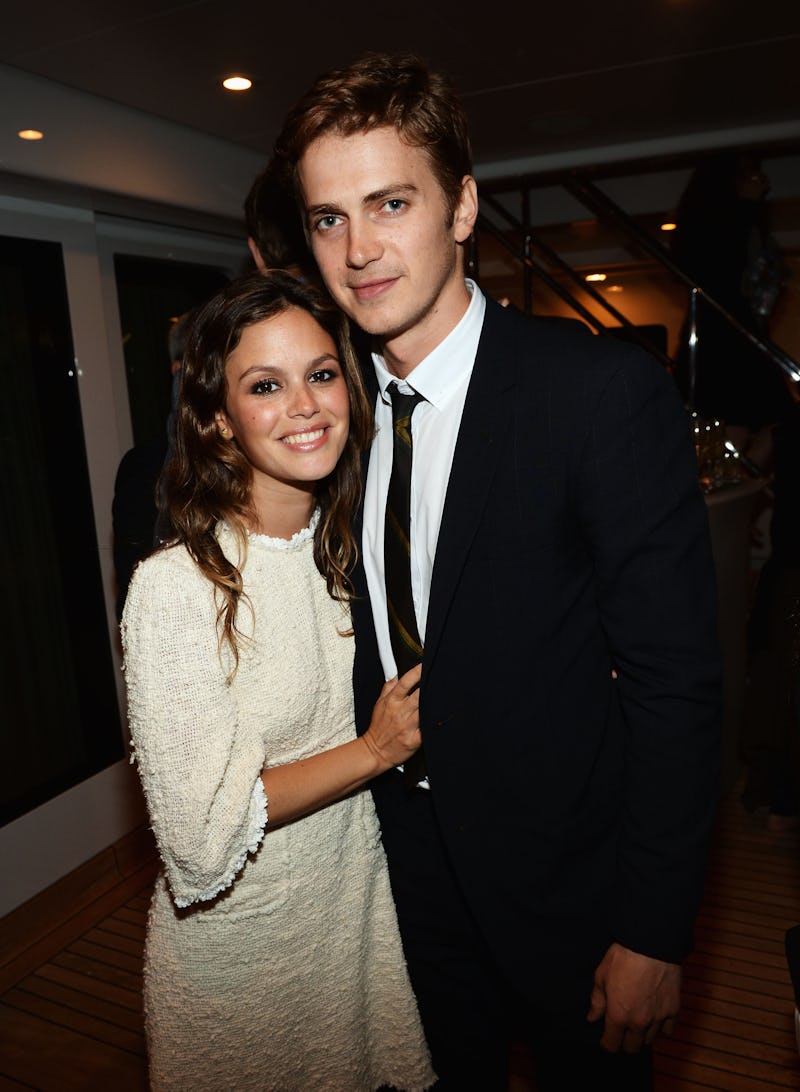 Michael Buckner/Getty Images Entertainment/Getty Images
After almost one year since announcing their separation, Rachel Bilson is talking about Hayden Christensen and what it takes to co-parent their daughter, Briar Rose, for the first time. People published an interview with the former O.C. star Friday, and she revealed what her life looks like currently without Christensen, who she was with for 10 years. She's completely focused on her daughter and making sure she has the best life possible.
In the interview with People, Bilson said,
"Being a mom is No. 1 for me and it always will be. Anything I choose to do for work has to be something I really want."
Bilson currently stars in ABC's Take Two with Eddie Cibrian. While filming in Vancouver, British Columbia, she brings Briar along with her. Rather than having a nanny, Bilson's mom provides a helping hand during work hours.
As for co-parenting with Christensen, she told People it's a "work in progress." She said, "It's a tricky one. And I don't know that there is any right way, necessarily." Since Briar is only 3, Bilson said it can be hard to explain to her their family's exact dynamic now that she and Christensen aren't together, but they've found a way that works for them right now.
"We say Mommy has a house and Daddy has a house but she's pretty young to have an in-depth conversation," the 36-year-old admitted. "Most important for me is that Briar is OK and secure and stable. No matter what I'm dealing with or how much it hurts or how much anger there is, it's just about her."
In September 2017, Bilson and Christensen's breakup was reported by multiple outlets. The former couple never commented on the rumors, until now. A source told Us Weekly almost a year ago, "She's full-time back in L.A. He's in Toronto. They've been on the outs for a couple of months." The same source added, "They are completely, officially done." At the time of the split reports, Bustle reached out to both of their reps for comment, but didn't receive an immediate response.
As sad as fans might be about their separation, Bilson's love for her daughter should be celebrated. "Briar needs to feel loved from the people she loves the most," she told People. "She has that love that is unconditional so I think we're doing OK." She even opened up about how Briar is "strong-willed and pretty funny" like Bilson, but has her dad's "athletic" abilities.
For Mother's Day in May, Bilson shared a sweet and funny Instagram of herself and Briar's foot in her face. She hilariously wrote, "Happy Mother's Day to all the moms out there who's alarm clocks are drop kicks to the face." She then got real by writing, "I wouldn't trade that wake up call for anything in the entire world, becoming a mother has been the greatest gift and now I know the actual meaning of true love."
While chatting with Lapalme (via Just Jared) in August 2017, Bilson commented on if she'll have more kids. "I may have another child, that's still up in the air," she confessed. "I'm having so much fun with the one right now. I want to be happy and content. All the life BS that happens doesn't matter. You want to be happy, you want your kid to be happy and you want everyone in your life to be healthy and happy."
Health and happiness seem to be Bilson's main focus right now, not only for herself, but for Briar. As much as fans might want Bilson and Christensen to be together, it sounds like she's doing what's best for herself and being a great mom in the process.