Jane Reunites Rafael & Petra On 'Jane The Virgin'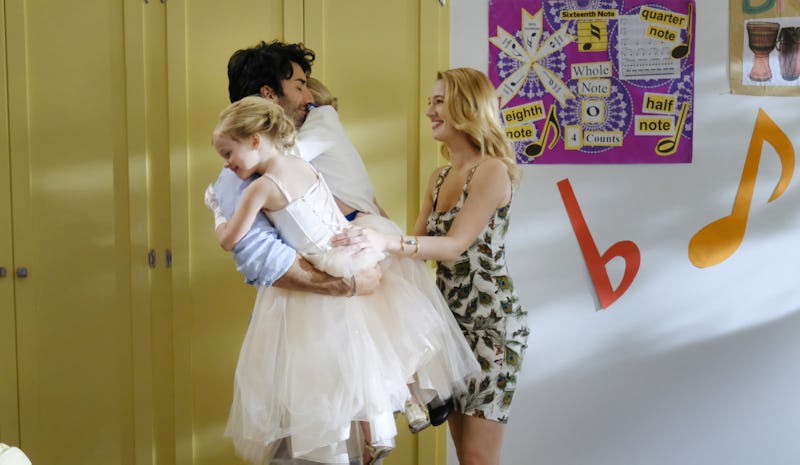 Scott Everett White/The CW
A love triangle between Jane, Rafael, and Michael dominated Jane the Virgin for a significant portion of Seasons 1 and 2 — with sometimes Petra popping in to make it a love square. After Michael and Jane became married, there was no need for #TeamMichael or #TeamRafael. However, with Michael dying and a three-year time jump, there now needs to be new teams established — #TeamJane or #TeamPetra. That's because Rafael and Petra are together again on Jane the Virgin and even though Jane is a major part of their reunion, she most likely won't be happy about it later.
During "Chapter 63" on May 15, Petra asks Jane for her opinion on whether or not she should get back with Rafael. Beyond being puzzled that Petra completely ignores the fact that she was with Chuck only a week ago, I firmly agree with Jane that Petra and Rafael being together again is not a great idea. But, also like Jane, my opinion is not pure of heart since I think The CW series will eventually have Jane and Rafael being together and so his being with Petra is going to cause unnecessary (or should I say, perfectly-suited for a telenovela?) levels of drama.
Yet, Jane's self-awareness about her feelings is admirable and she drunkenly realizes after her mom's canceled stag party that she is against Rafael and Petra being together because she will feel left out of the family dynamic. She feels bad that she had slightly selfish motives when she told Petra not to get back with Rafael and she tells that to Rafael and apologizes. However, during her apology, Jane's heart starts to glow as he tells her that she is his family and that he loves her. Petra calls right at that moment too to ask Jane to talk her out of being with Rafael, but Jane — being the kindhearted and romantic person that she is — encourages them both to be together. At the same time though, part of Jane seems to wish that Rafael would end up at her door instead of Petra's.
Sure, Jane is drunk, but isn't that when emotions are the most unfiltered? And I really do believe that Jane simultaneously wants the best for Rafael and Petra while she is also just starting to realize that she has been blocking her own true feelings for Rafael. So if you have been missing the love triangle of earlier Jane the Virgin episodes, it looks like you're in luck since fans are now going to have to decide if they are #TeamPetra or #TeamJane when it comes to winning Rafael's heart. And personally, I always know whose team I'm on when it comes to Jane the Virgin.