Rebecca Hall's Directorial Debut Is Based On A Groundbreaking Harlem Renaissance Novel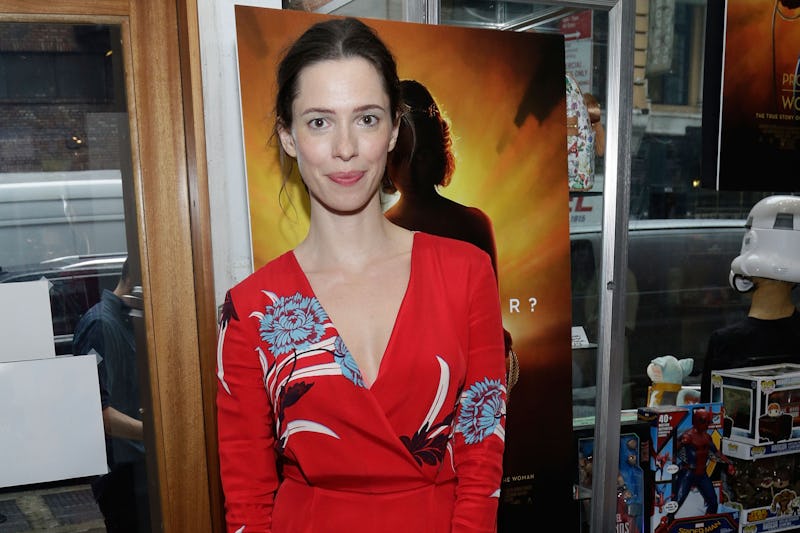 Lars Niki/Getty Images Entertainment/Getty Images
This actor is taking her talents behind the camera and the undertaking is a major one. Rebecca Hall is making her directorial debut with Passing, an adaptation of the best-selling 1929 novel. The project honors the history of Nella Larsen, the game-changing woman who wrote the story, by featuring a team of badass females. It includes Hall at the helm (and as the writer), and features stars Tessa Thompson and Ruth Negga as the lead actors. Not only will Passing be huge for displaying work from a team of hardworking women in all roles, but for spotlighting "racial passing" and provocative themes surrounding race and gender.
Passing is a Harlem Renaissance novel that chronicles two childhood friends whose unexpected reunion leads to turmoil as they become increasingly obsessed with each other's lives. Negga will star as Clare Kendry and Thompson as Irene Redfield. The title refers to the term "racial passing," used for a person of a certain racial group who wants to be accepted by another racial group. In context of the story, Clare attempts to pass as a white woman for her husband, which causes a series of tragedies to unfold.
Since passing away in 1964, Larsen's work continues to be studied and analyzed in educational settings, specifically for its deep exploration of race, gender, and sexuality. While taking on the project at just 36-years-old, Hall also has personal ties to the story.
In a statement to Deadline, Hall explained how greatly the story affected her having grown up with a bi-racial grandfather. "I came across the novel at a time when I was trying to reckon creatively with some of my personal family history, and the mystery surrounding my bi-racial grandfather on my American mother's side," she said. "In part, making this film is an exploration of that history, to which I've never really had access."
Hall seems ready and eager to really dive into the complex material and its themes. She continued: "Nella Larsen's Passing is an astonishing book about two women struggling not just with what it meant to be black in America in 1929, but with gender conventions, the performance of femininity, the institution of marriage, the responsibilities of motherhood, and the ways in which all of those forces intersect."
From race to gender roles and femininity, this story really couldn't come to the big screen at a more ideal time, seeing as how it'll hit home for so many modern American women. Hall can specifically relate to Larsen's work while learning about her family tree and yearning to understand more. Larsen, who explored being a bi-racial American through her writing, had a mother who was a Danish seamstress and a father who was a black West Indian cook. Hall will likely bring her own experience with this personal conflict and journey to the project.
When sharing the news with fans on Instagram, Hall captioned the post, "No idea what words to write..." accompanied with a smiley face emoji. While modest, Hall is totally deserving and fitting for this major role. For example, in 2017, she was honored by the IEAA Excellence Awards, receiving the Excellence in Leadership Award. And this leader is about to take this story, rich in history and personal experience, and create something incredible from it.