Rihanna's First Billboard Music Awards Dress Was Gorgeous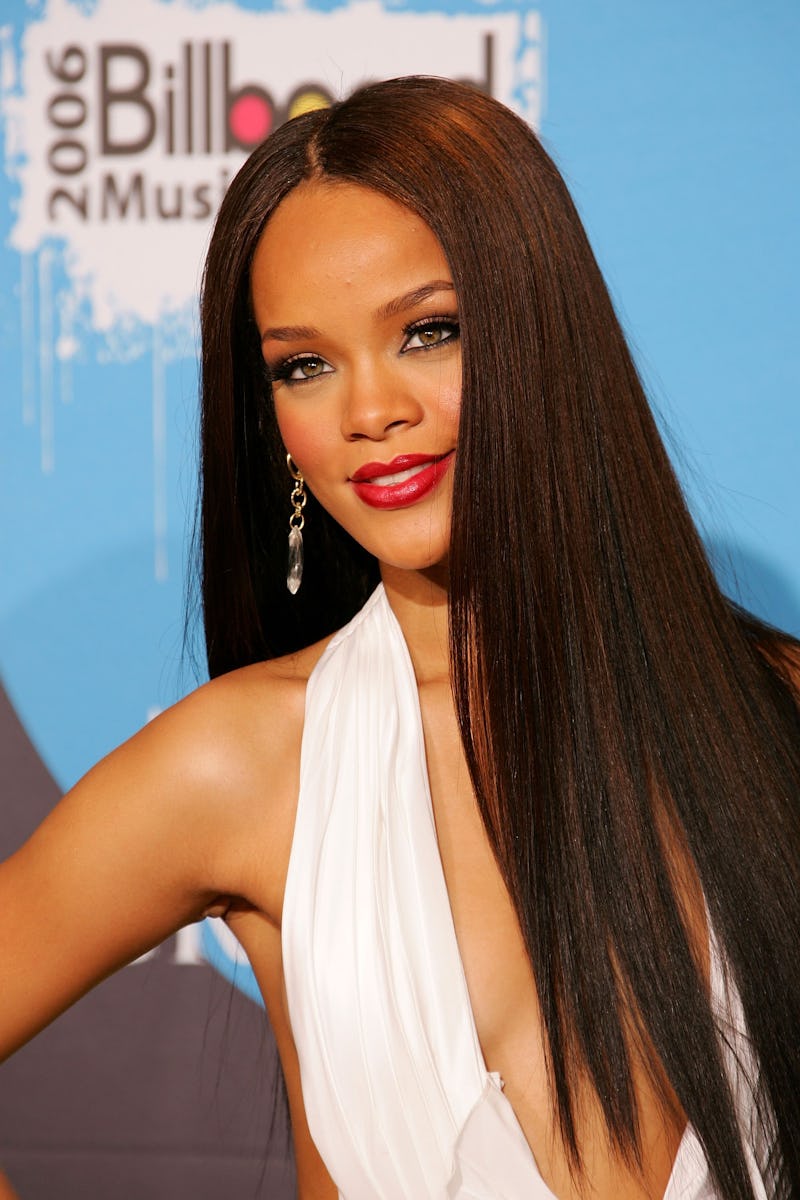 Ethan Miller/Getty Images Entertainment/Getty Images
Do you remember the early, early days of Rihanna? The days before "Umbrella," "Disturbia," and that iconic asymmetrical bob? Well, after starting her career as a pop star in the States back in 2005, Rihanna walked her first Billboard Music Awards red carpet soon after in 2006 — and, of course, she happened to look fabulous while doing so. Leave it to Ri-Ri to slay more than a decade's worth of red carpets, right?
With makeup done to flawless Barbie levels of perfection, and nearly waist-length hair, her overall look was every bit as striking as you'd expect (and then some). As for her outfit? Well, when compared with some of the more architectural dresses she's rocked in recent years, her ensemble kept things relatively simple — though it still packed a major sartorial punch, of course. She wore a backless white mini dress with a full, pleated skirt — it was very Marilyn Monroe in Some Like It Hot. For extra drama, the neckline dropped almost to her navel, and featured a frilly ruffle at her sternum.
Red lips and nails played up the Marilyn look, while oversized statement earrings and gold strappy sandals gave the outfit a touch of Ancient Greek glam.
Fabulous, right? It's not as edgy or even as dramatic as something she'd wear today, but it's still glamorous in its own right.
And don't you love the cool, Old Hollywood meets Young Hollywood vibe, right? With just a splash of Aphrodite?
It's crazy to think that this was a full decade before she absolutely killed "Love on the Brain" at the 2016 Billboard Music Awards, isn't it?