Can You Believe It? Kiernan Shipka Almost Starred On 'Riverdale' As Betty — For Real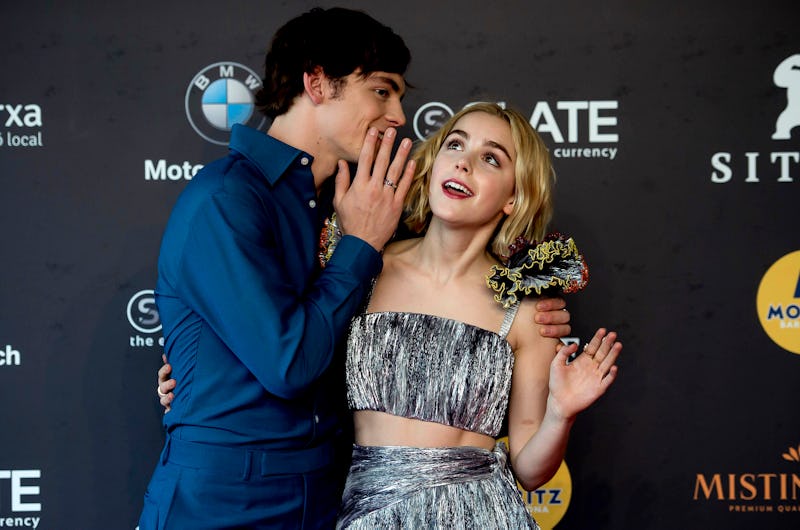 Samuel de Roman/Getty Images Entertainment/Getty Images
Ahead of The Chilling Adventures of Sabrina's premiere on Netflix, all anyone can talk about is how different Riverdale would have looked if the teen witch never got her own show. Now, fans almost know! It turns out that Kiernan Shipka almost played Betty Cooper on Riverdale, and that's not witchcraft; it's straight from the creator himself.
Writer Roberto Aguirre-Sacasa told Entertainment Weekly that he wanted Shipka for the role of Betty. (Insert your own Sally Draper-playing-a-character-named-Betty joke here.) "Kiernan was iconic in Mad Men, and I had even thought about her," he explained in the interview, "I was like, 'Oh, I wonder if she'd ever do Betty.'" Of course, the role eventually went to relative newcomer Lili Reinhart, who is amazing as Betty, but the casting director had big plans for Shipka.
Per Aguirre-Sacasa, the person in charge of casting let it slip that, "Shipka might be interested in playing" the Sabrina character down the road:
"When [Sabrina] moved from CW to Netflix, our casting director David Rapaport said, 'By the way this is something Kiernan might be interested in.' There was no script at the time, but from the second he said that, for me it was sort of like, 'Okay she's Sabrina. I'm writing this for Kiernan.'"
Can you believe?
"She felt like the right actor at the right age at the right point in her career and someone who was up for the challenge, because it's grueling," Aguirre-Sacasa described, emphasizing that "[Shipka] is in practically every scene." According to the EW interview, that was all the more reason to cast her:
"For me, Sabrina had to stand up to the Dark Lord, the devil, and these very formidable opponents and someone like Kiernan has the gravitas and the assuredness to be able to do that. I'd say she was my first choice for sure. For sure."
This echoed his previous statement to New York Magazine in September 2018. "Sometimes you need an icon to play an icon," Aguirre‑Sacasa said that the time, "And [Shipka] was more than ready to be No. 1 on the call sheet."
Consummate professionalism and thoroughly on-brand blondeness aside, Shipka made for an energizing collaborator as well. Both spoke to NYMag about working together on The Chilling Adventures of Sabrina. The short version? She brought out even more of Sabrina's feminist side — before Aguirre-Sacasa had even written Episode 2.
As a duo, Shipka and the CAOS creator "had many conversations about the show's tone and themes," at the beginning. As it was described by Vulture in September, "Shipka was especially drawn to its feminist aspects," of the series, "which Aguirre-Sacasa took and ran with" when it came to developing the rest of the show.
It's amazing to think about how often people discuss what Riverdale would have been like with Sabrina Spellman on it, considering fans now know that the actor almost was a part of it in a different role. Now that Riverdale Season 3 has aired its wild premiere, it's difficult to believe that there won't be a Chilling Adventures of Sabrina crossover sometime soon! Still, with just a few weeks left until the Sabrina series premieres on Netflix, there's at least that to look forward to.