Yes, Riz Ahmed Has Charmed Audiences Since Day One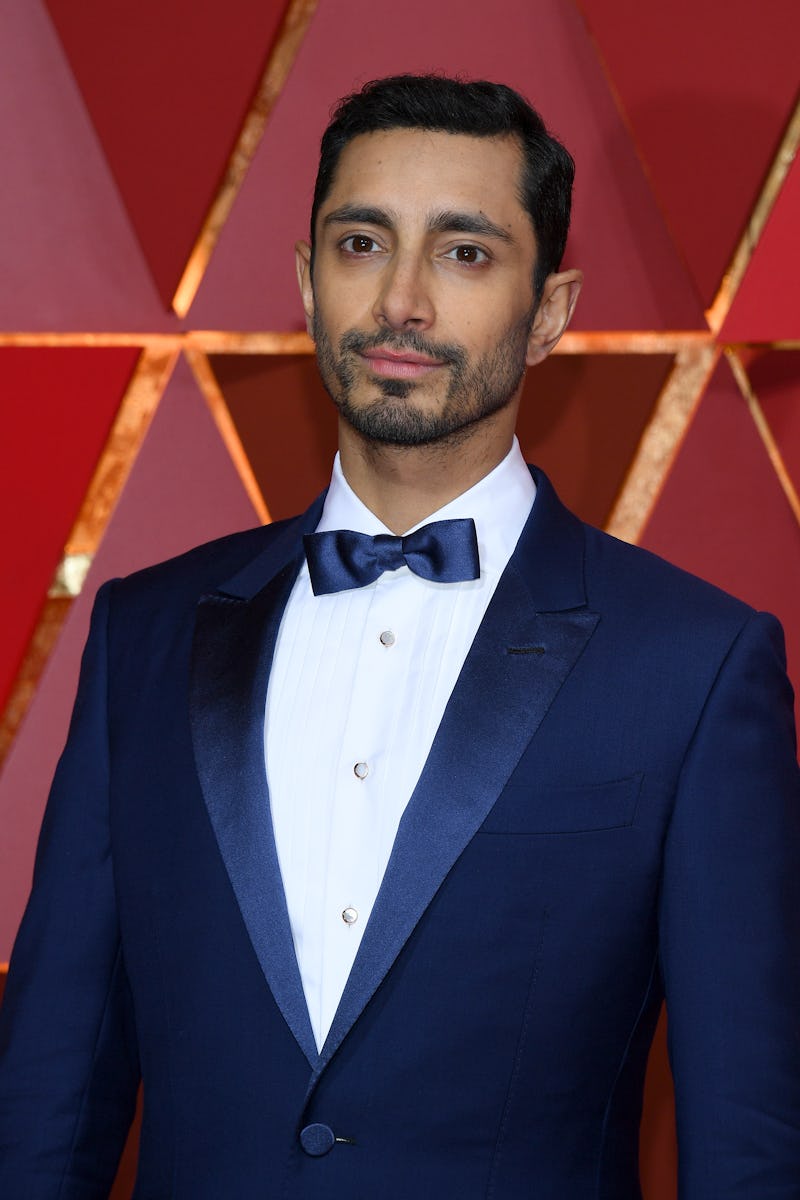 Kevork Djansezian/Getty Images Entertainment/Getty Images
If you thought that 2016 was a big year for Riz Ahmed, think again — he's only getting started. Sure, last year, he became a household name, thanks to HBO's The Night Of and the Star Wars standalone, Rogue One. But in 2017, Ahmed scored two major Emmy nominations, adding to his ever-growing résumé. In response to this TV honor, the actor shared a video on Instagram, and in doing so, confirmed his talents go way back.
In what may be the most adorable Emmys reaction of all, Ahmed's video shows him as a 6-year-old, doing a Prince Charles impression at his cousin's birthday party. (He's British, remember?) And quite frankly, this is the best way to celebrate being nominated for Outstanding Lead Actor In A Limited Series (Night Of) and Outstanding Guest Actor In A Drama Series (Girls) — by illustrating that yes, he's always been able to captivate an audience.
The 34-year-old actor, who works double duty as a rapper, wrote,
"Whaaaat!!? Can't believe I just got nominated for...two Emmy's!!? For The Night Of & Girls!!??! As a Brit, I feel like I have to undercut this with some embarrassment - a previously unseen acting performance, aged 6 doing an impression of Prince Charles at a cousin's birthday...tbh I think my best work ever"
He then went on to thank the team at The Night Of, as well as those who shared prison stories with him to help with his characterization of Nasir Khan. Then, he thanked the Girls team, who assisted in bringing surfer bro Paul-Louis to life. (It definitely was a sweet consolation since creator Lena Dunham hadn't gotten any 2017 noms of her own.)
After countless rewatches, it's still nearly impossible to determine what exactly a young Ahmed says in the video. But that doesn't matter nearly as much as how outgoing and expressive he is in the clip. Even back then, he proved to be a truly charming entertainer.
What would really bring this moment full-circle is if he rocks a similar striped, collared shirt on the Emmys red carpet. Oh, and if he pulls on his ears like that while giving an acceptance speech. Fingers crossed.