Rob Kardashian & Blac Chyna Celebrate His First Father's Day At Disneyland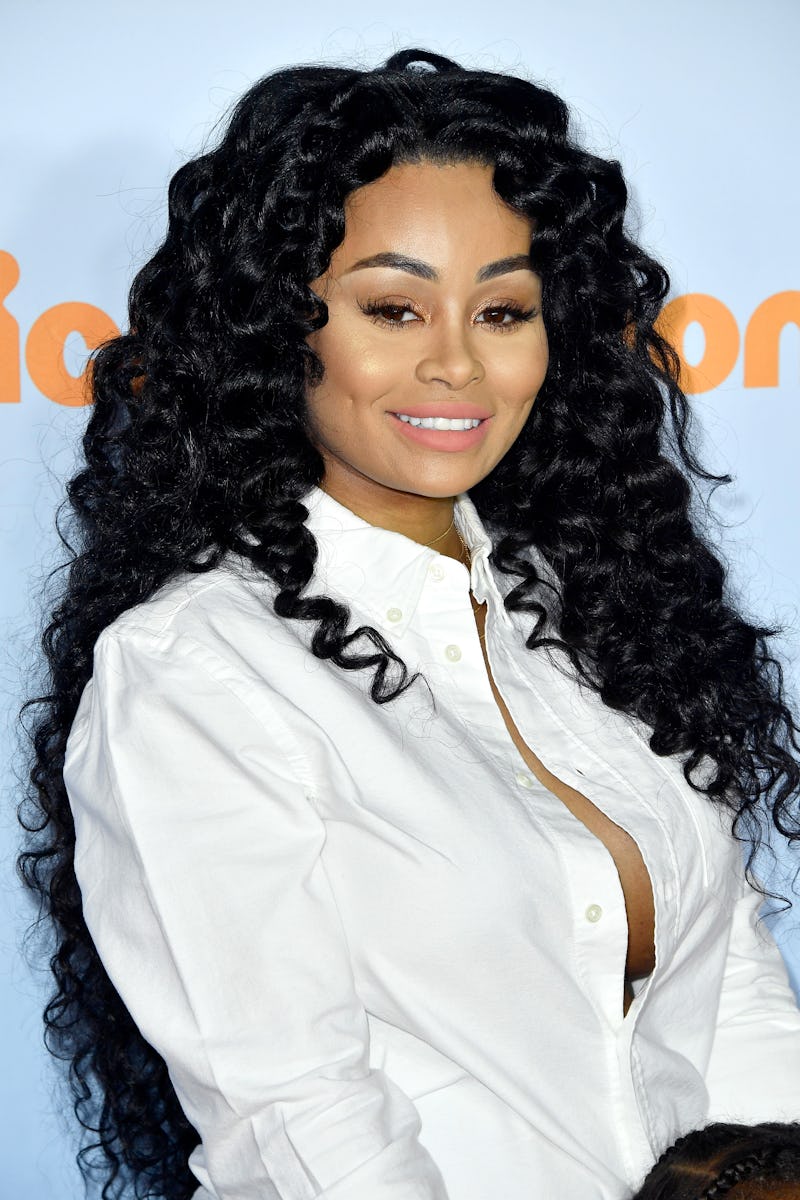 Frazer Harrison/Getty Images Entertainment/Getty Images
Far be it from me to ever understand Blac Chyna and Rob Kardashian's relationship status, but one thing's for sure: Whether they're together or not, they're putting their daughter first. On Sunday, Chyna and Kardashian celebrated Father's Day — his first since daughter Dream was born late last year — at Disneyland, and this outing seems awesome for so many reasons. First of all, the photos Chyna shared from their day at the happiest place on earth are adorable, and second of all, it's proof that regardless of drama, they can get along for Dream.
If you've been keeping up with their social media recently, you already know that this former couple isn't in love like they once were. Things have been awkward between them when they share a scene on Keeping Up With The Kardashians, and Kardashian himself has mentioned more than once on the show that he'd like to be able to get their relationship to a point where they can be civil for their daughter. And now, it looks like they've been able to accomplish exactly that, which is awesome news for Dream.
Need more proof? This photo — including a guest appearance from Minnie Mouse — says it all.
They all look so happy, and Dream's pure joy is contagious. Just try to look at this picture without smiling. It's impossible.
Father's Day is a pretty big deal for dads everywhere, and for Kardashian, this one was monumental since it was his very first. I love that they were able to come together and celebrate it as a family, even if he and Chyna are no longer romantically involved. Things between them definitely looked messy on Rob & Chyna last year, but it seems like they've finally found their co-parenting rhythm.
We may never have the truth behind what broke them up — and knowing these two, there's always that chance they could get back together someday —but none of that really matters since they seem to have found a way to work together for the good of their daughter. And judging by the look on their faces in that photo with Minnie, it's good for Chyna and Kardashian, too.
As long as things keep going the way they are, there's no doubt that Dream will have the happiest childhood being spoiled by both her parents — occasionally even at the same time. I hope we get to see so many more smiles from her like this one as she grows.