Rob Kardashian Denies He's Dating Mehgan James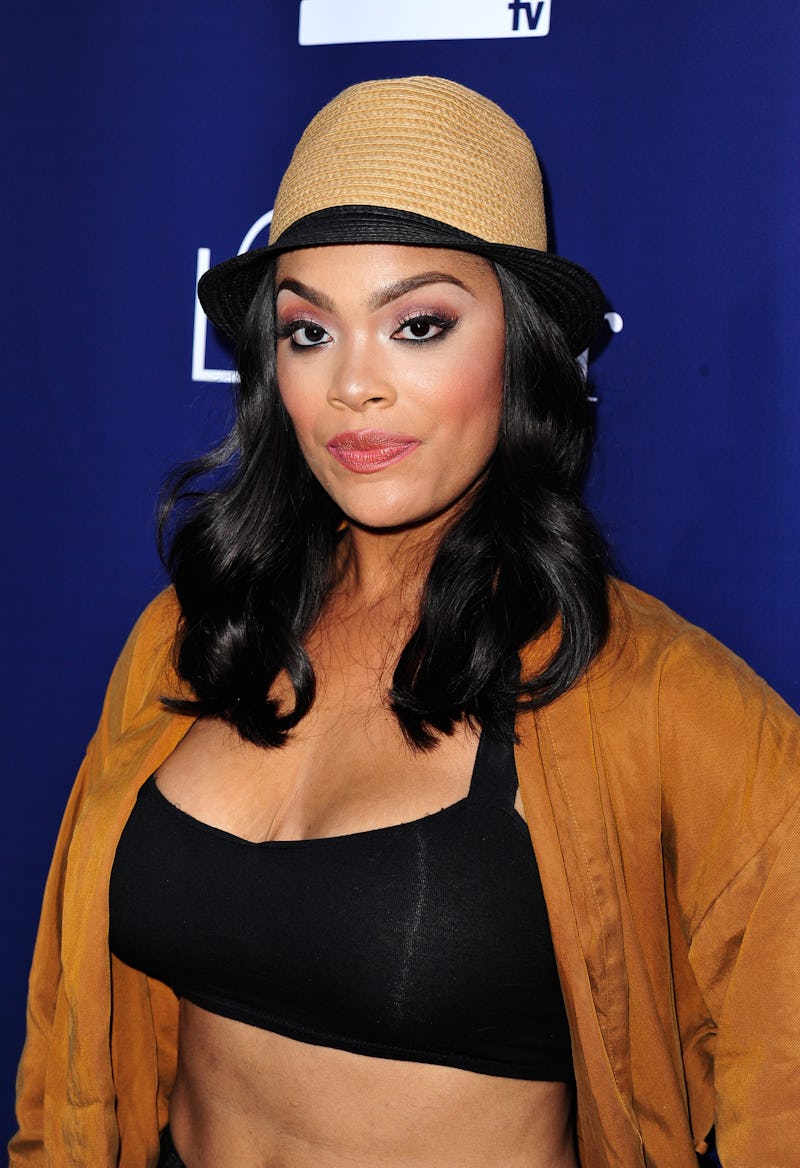 Jerod Harris/Getty Images Entertainment/Getty Images
When Rob Kardashian dated Blac Chyna, his relationship status was constantly confusing. And now that Kardashian isn't with Chyna? Yep, still confusing, because as it turns out, he might not be moving on to someone new like he seemed to be. On Thursday night, Kardashian denied he's dating Mehgan James in a tweet meant to clear things up for his fans, but there's only one problem: nobody's believing it, according to the replies to his tweet so far.
Earlier this week, reports first began to surface that Kardashian and James have started dating after getting to know each other over the last few months. Sources told both People and Us Weekly that this was happening, even though it was still early on in their alleged relationship. Despite the fact that James and Kardashian obviously didn't confirm those reports themselves, all the evidence seemed to be there — including James posing on Instagram in a pair of socks from Kardashian's Arthur George line. But if Kardashian's new tweet is to be believed, not only is there nothing going on between them, but they don't even know each other... and he can't even properly spell her first name. Wait, what?
Here's what Kardashian tweeted — which James retweeted:
The top reply to Kardashian's tweet? A fan pointing out that Kardashian does actually know her, because he reportedly liked some of her Instagram photos — even though he doesn't follow her on the site. However, James follows him and his sisters... even though that's not exactly solid evidence, since don't we all?
The former Bad Girls Club star also added in a few tweets of her own in response:
And on Instagram, along with a cryptic quote about staying true to yourself, she issued a similar statement:
Before any of you start defaming my character .. I'm CLEARLY not daitng [sic] rob , nor have I ever confirmed that I was . You all just so happen to believe everything you read. I posted one pair of Arthur George socks 3 weeks ago & now all of a sudden I'm a home wrecker, a fraud , a hoe... etc . I do not control the media , BUT we all know who has the media on their payroll. Sooo... don't point any fingers this way ! I'm just " Megan something . " that most of you " never heard of" . I don't have that type of power. I was just as confused as anyone else and was told not to even entertain it.
Of course, there's that chance that Kardashian is telling the truth and that he and James are basically strangers (well, except for those Instagram posts he supposedly liked...). But if he's just trying to throw people off, it's not the first time a celebrity has denied a relationship that actually is real.
This is all really puzzling. Guess we'll have to wait and see what happens next. If they are dating, it'll come out eventually. It always does.