'CBB's Roxanne Pallett Recently Survived A Car Crash & The Deets Sound So Scary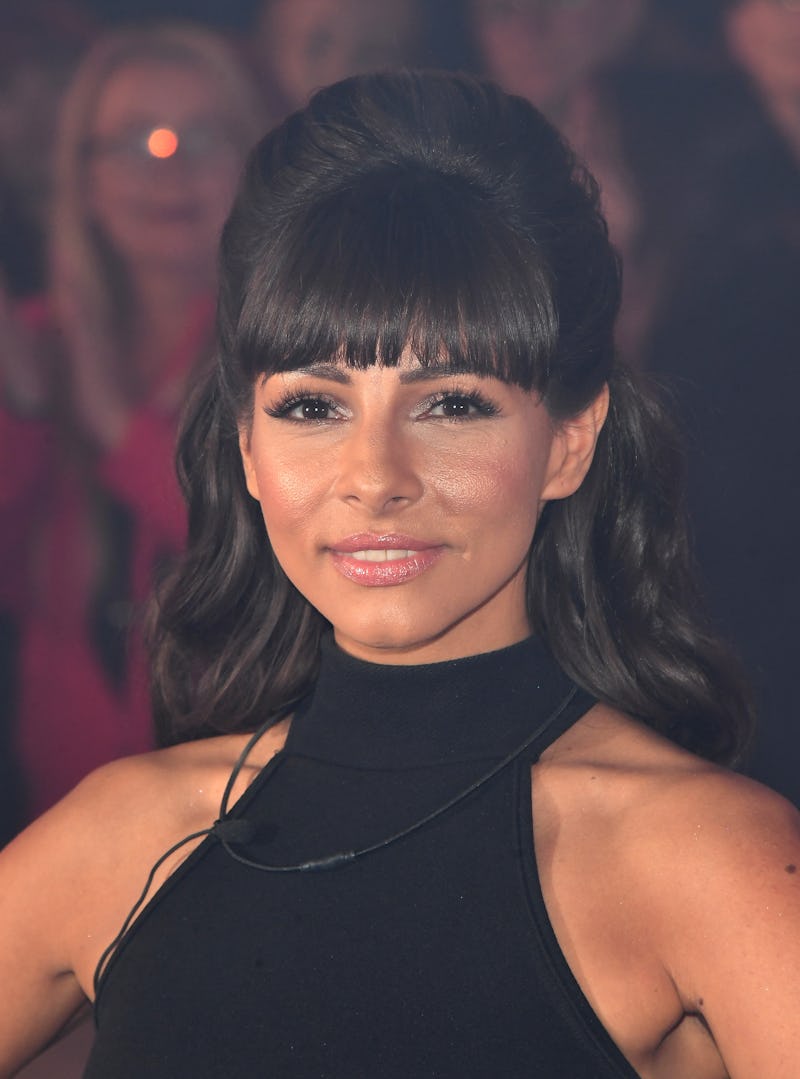 Stuart C. Wilson/Getty Images Entertainment/Getty Images
One soap star just entered the Celebrity Big Brother house that was so unexpected. While it's great to see that she's clearly feeling so much stronger, Roxanne Pallett's car crash only happened last month — and from what she's said of the accident, it sounds like it was incredibly traumatic. "I've never felt pain like it," Pallett said during a recent appearance on Good Morning Britain. "It's something you never expect to happen to you and it's just a bit of a blur still, to be honest."
In July, the 35-year-old took place in a stock car race, competing against her Minster FM breakfast show host Ben Fry. But things took a turn for the worse when Pallett crashed on the Scarborough racetrack. As The Sun reports, it took two hours for firefighters to cut the actress out of the wreckage.
"She tried to overtake Ben on a bend and was travelling too fast and smashed into the concrete wall on the track," a source told the paper. "Fortunately, she was wearing a helmet and race gear."
Pallett fell unconscious for 30 seconds after the incident. When she was finally freed from the car, she was promptly airlifted to a hospital in Hull. The incident left her with two sprained wrists and a lot of bruising. She also found it difficult to move properly afterwards.
However, as soon as she felt ready to, the actress decided to get back behind the wheel of a car and start driving again. "If you don't get back out there after something goes wrong, it's even harder the longer you leave it," she continued on Good Morning Britain.
By the looks of things, Pallett is now feeling much strong and is throwing herself back into work. While Celebrity Big Brother fans were delighted to see her enter the house, since her accident, the actress revealed she's received some pretty nasty messages on Twitter. "They were almost disappointed that I'd been airlifted and only come out with internal bruising and sprained wrists," she added.
Personally, I was glad to watch Pallett rock up to the Celebrity Big Brother house on Thursday looking the picture of health, although she did confess she was riddled with nerves. After everything she has been through recently, it was lovely to see her looking so well.
Pallett's accident came with some much nicer news. The star has announced her engagement to steel worker Lee Walton just last week, admitting to OK! that the couple decided to marry just one week after meeting. Seriously, the story of how they met is cute AF. Walton, 40, told the magazine that he came across Pallett while searching #ElvisPresley on Instagram. "I'm a massive fan and I saw her [Graceland] post," he recalled. "I recognised her from when I used to go round to my parents' place every Friday night. My dad is a big Emmerdale fan so he'd always have it on, and Roxanne stood out."
After talking online for a while, the pair finally met at a Yorkshire pub in December. "We were kissing within five minutes!" the CBB housemate told the magazine, explaining that Walton asked her to move in and marry him a week later. "I know it sounds crazy but I knew my heart," she said.
Pallett famously played Jo Sugden in Emmerdale from 2005 to 2008, later appearing in the likes of Casualty and Waterloo Road. She has also has reality TV experience, having starring in Dancing On Ice in 2009. She lasted for a good eight weeks so may show the same resilience on CBB.
Celebrity Big Brother is on Channel 5, daily at 9 p.m.