Ryan Murphy's New Series 'Pose' Will Make A Huge Financial Donation To LGBTQ+ Causes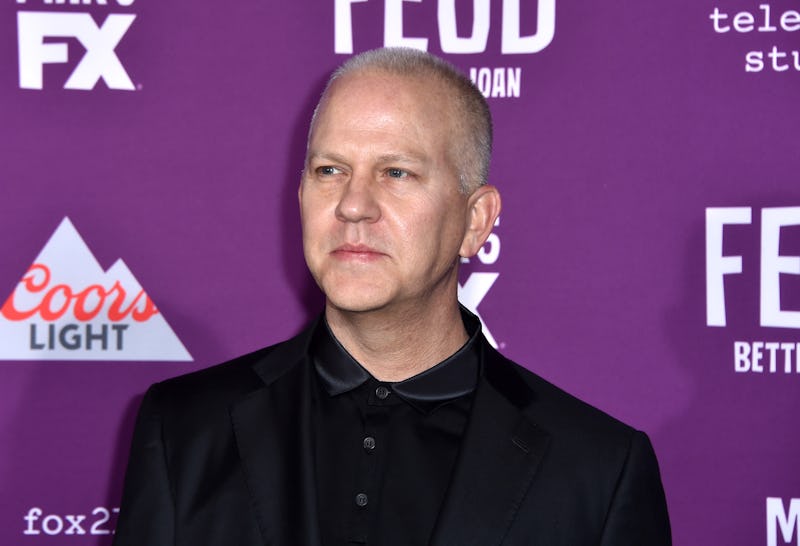 Frazer Harrison/Getty Images Entertainment/Getty Images
Over the course of his television career, Ryan Murphy has been known for shaking up the scene with dynamic characters and groundbreaking storylines. And his newest show Pose on FX, set for a June 3 premiere, seems to be no different. According to the television mogul's Twitter account, Murphy is donating 100 percent of the proceeds from Pose to LGBTQ+ causes, setting an entirely new precedent for social activism.
Since breaking into Hollywood, Murphy has seemingly dedicated his career to integrating more unconventional characters and family structures into the entertainment fold. From the groundbreaking musical drama Glee to even the often terrifying thriller anthology American Horror Story, the Indiana native has pushed his audience's minds to new heights — proving along the way that with a little imagination and a lot of drive, anything is possible, and there's no idea too grand for Hollywood. Because, hey... the New Yorker didn't recently call him "the most powerful man in Hollywood" for nothing.
Throughout his time in the industry, however, Murphy has also proven himself to be an advocate for LGBTQ+ rights. In 2016 the media mogul launched an iniative entitled Half, with the goal of helping more women, people of color and the LGBTQ+ get a leg up in the industry that has, more often times than not, excluded their stories from the fold. And today, because of his efforts, Murphy's production company's breakdown is close to 60 percent women, and he fully intends to be even more inclusive by bringing more LGBTQ+ and people of color on board as well — according to Deadline. In an interview explaining his iniative, Murphy said, "What I'm trying to do is have an experience where you walk onto a set and there's absolute inclusion across the board."
Taking his dedication to supporting inclusion even further, in a May 9 tweet, Murphy announced that, not only will he be supporting more LGBTQ+ charitable organizations, he's going to use all of the proceeds from his upcoming project to do so.
In the tweet, Murphy declares that the organizations he's choosing to give to "do amazing work and need our support." Just who these nonprofits are, you ask? Well according to his social media, everyday over the next two weeks, Murphy is planning to educate his followers on each of the organizations — prompting his own fan base to lend their support, as well.
Joining FX's lineup this upcoming summer, Pose is a musical-drama set in the '80s that will examine what life was like in the rising ballroom culture scene in New York City, while dealing with societal pressures and changes surrounding them.
From the looks of the trailer, Pose appears to be nothing short of amazing, and its fresh storytelling totally fits within the mold that a great deal of Murphy's programming strives to represent — telling the stories of those who are too often ignored or silenced.
Murphy's latest move to give back to the community couldn't have come at a better time. It's beautiful that he continuously chooses to use his platform to make life a little easier for those in disenfranchised groups —especially giving to the very community that has consistently been at the center of a lot of his own storytelling for years.
Whether you were planning to show your support for Pose or not, after hearing about what Murphy plans to do with the project's proceeds, fans should consider making it a point to not only tune in, but to open their wallets and follow Murphy's lead. Because he's totally setting a new bar for what it means to give back.