Ryan Seacrest Joining 'American Idol' Just Got More Likely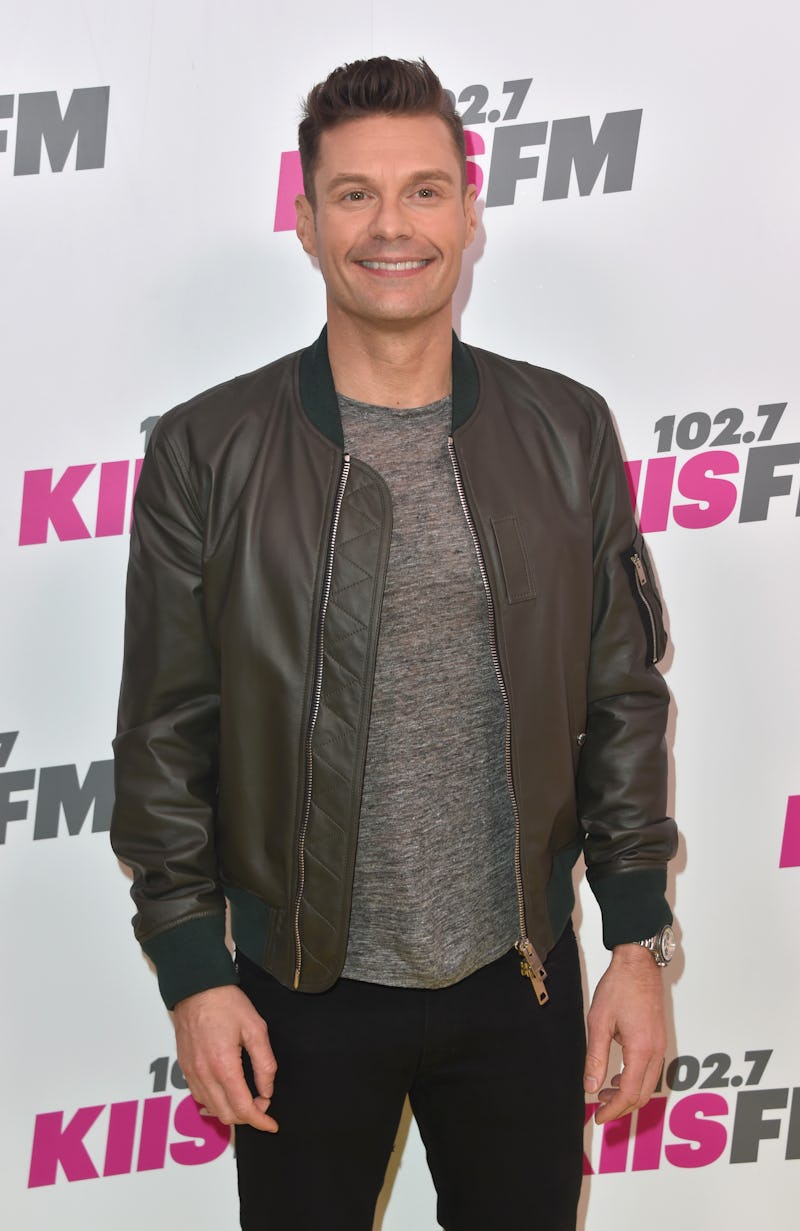 Frazer Harrison/Getty Images Entertainment/Getty Images
It looks like fans of the original American Idol will have something to look forward to, as TMZ is reporting that Ryan Seacrest has reached a deal with ABC to host their upcoming reboot of the popular singing competition. TMZ's sources claim that the deal between Seacrest and the network is reportedly expected to be signed this weekend. Bustle reached out to representatives at ABC, who declined to comment on negotiations and had no further statement. A rep for Seacrest could not be reached at the time of publication.
Honestly though, who didn't see this news coming? Especially given Seacrest's recent profile in The Hollywood Reporter, where he literally said, "Who am I if not the American Idol guy?" Although he has had other successful projects, it really was on that Idol stage we all got to know and love Seacrest.
But as THR noted in their piece, reaching an agreement to host Idol has reportedly taken quite a bit of back and forth between Seacrest's people and executives. However, despite being busy hosting Live With Kelly and Ryan and his radio show, Seacrest always had an affection for Idol. "I've always loved the show," he told THR, "and if I could do it forever, I would do it forever."
I think that signing Seacrest to host would be a good move on ABC's part, since I mean, the show simply wouldn't be Idol without him. Although judges on the show have come and gone (personally I'm hoping that Paula Abdul joins the reboot as well), Seacrest has been a staple. Sure, it's exciting that Katy Perry will be seated at the judges table this season, and it's awesome that she was reportedly able to negotiate a pay day higher than any other singing competition host before her, but when us fans think of Idol, we think of Seacrest.
According to TMZ's source, Seacrest's deal to host Idol is reportedly expected to be worth between $10 and $15 million. Although it's lower than the $25 million Perry is reportedly making to appear on the show, I don't imagine that Seacrest is too concerned about that. He seems like he legitimately wants to be part of ABC's Idol reboot, and I'm glad it sounds like the network was able to work out his return.