13 People Reveal Their Tried-And-True Flirting Tips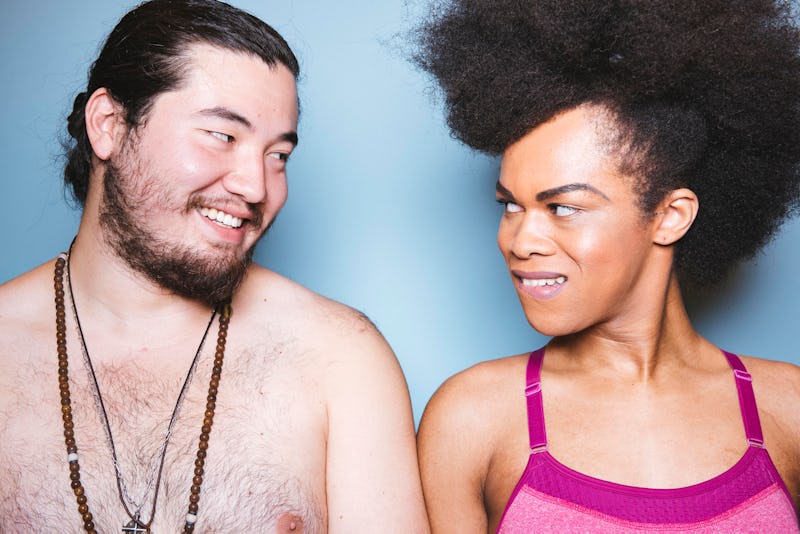 BDG Media, Inc.
No matter how much practice you've had, figuring out how to flirt with someone new can be super nerve-wracking. Even when it's casual and lighthearted — like complimenting a stranger at the bar — flirting can feel scary, because you're putting yourself out there and making your interest known (however subtly). But you'll never know if someone shares your feelings unless you take that risk and express your romantic interest in them in the first place.
"If you're attracted to someone but too intimidated to approach them, you'll never know if they are interested in you," Samantha Burns, couples counselor and dating coach at Love Successfully, tells Bustle. "You lose nothing by saying hello, but you could lose your potential soulmate if you don't have the guts to initiate contact. And if you're fearful of rejection, remind yourself it's a natural part of dating, not everyone will be attracted to you, and that there's no way to tell if the nearby cutie is into you or even single, unless you approach."
In a recent AskReddit thread, one user asked people to reveal their best flirting tips, because you can never have too much advice when it comes to something as important as wooing your crush and (hopefully) kickstarting your love life. If you need a helping hand before you make a move, here are 13 tried-and-true flirting tips courtesy of the good people of Reddit.