This Scott Disick Promo For 'KUWTK' Is Intense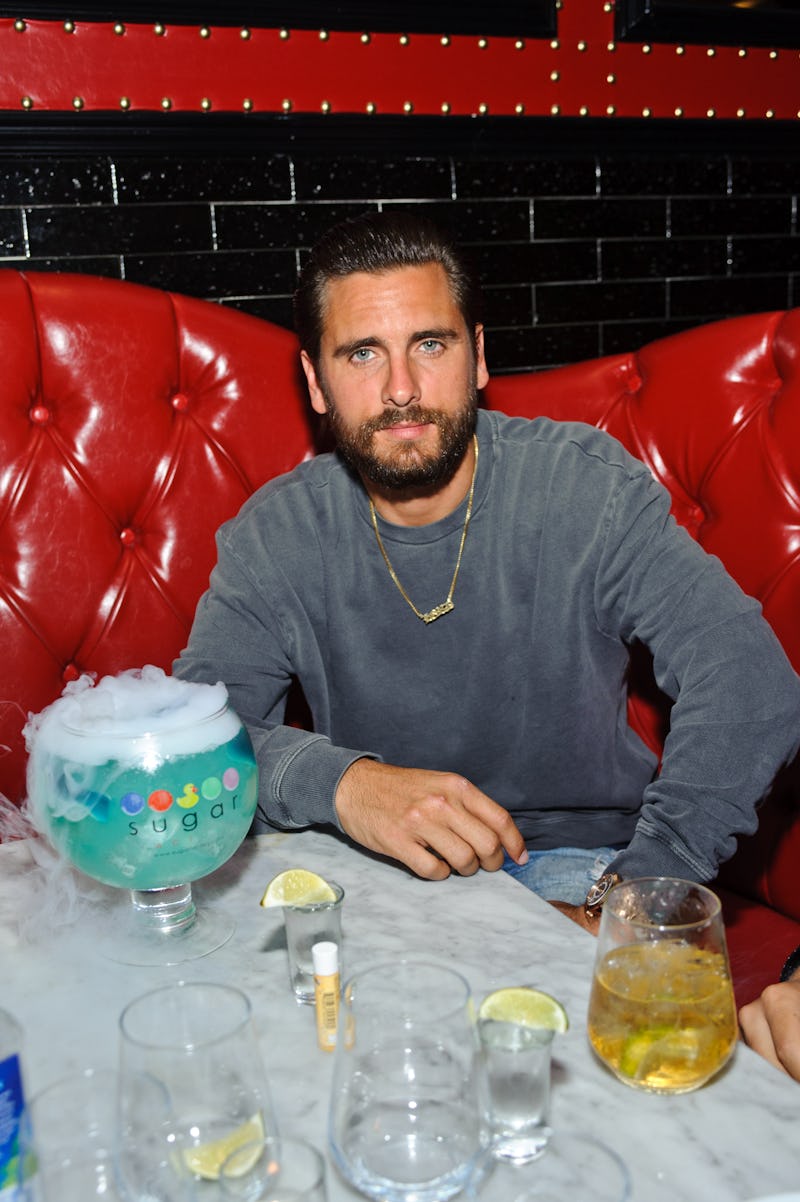 Timothy Hiatt/Getty Images Entertainment/Getty Images
When it comes to Scott Disick and Kourtney Kardashian's relationship, it's hard to tell what's really going on. Of course, they officially broke things off a couple of years ago, but they're still so close that rumors are constantly swirling about their status, so I've been hoping that now that Keeping Up With The Kardashians is back, we'll finally get some answers. But whether or not they end up together again, one thing that happened in the premiere was a little shocking. Scott said he's a sex addict on KUWTK.
First of all, it's hard to tell if he was joking or being serious. The comment came during a promo that aired for the season as a whole, and since it was just a quick clip, it's kind of a toss up. At the time, he was talking about how he still has feelings for Kourtney, and then he was questioned about why he would bring another woman around if that's true. That's when the sex addict line was dropped.
Now, I have so many questions. Obviously, if this is a real problem he's suffering from, it should be taken seriously — and even though he shared it in front of the cameras, it's clearly a really personal problem.
But what does it mean to be a sex addict? According to Mayo Clinic, sex addiction is "an obsession with sexual thoughts, urges or behaviors that may cause you distress or that negatively affects your health, job, relationships or other parts of your life." That sounds like something that could definitely get in the way of Scott's relationship with Kourtney and in his life in general, if he's being serious.
Whatever's going on in Scott's life, it looks like the show is planning on getting to it later, so more will be revealed as the season continues. I'm just hoping that everything is OK with Lord Disick. Hasn't he been through enough?