Sephora's Website Now Let's Makeup Lovers Chat About Products, Deals & Beauty Secrets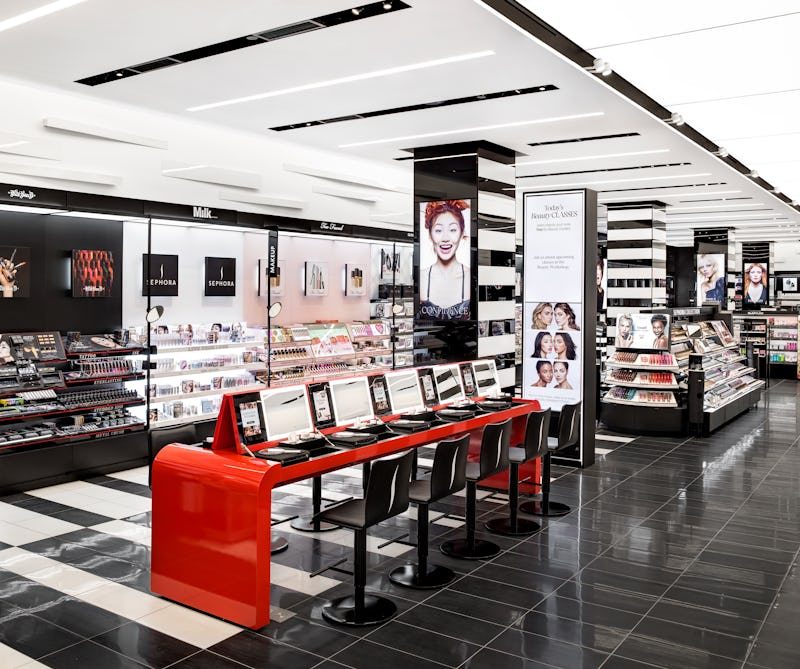 via Sephora
There are a few things that are true of all makeup lovers. They love talking about products, finding the best deals, and getting recommendations from friends. But it can be hard to find people IRL who want to chat for hours over the best pore-minimizing beauty products or gawk over the latest skincare launch. Thankfully, Sephora's found a way to bring together makeup lovers to chat and connect.
As you might have already heard, Sephora's Beauty Insider Program is getting some changes. You can breathe a sign of relief, because some of the updates are pretty freaking great. One update includes turning a portion of the website into a social media-like platform where Sephora customers can talk about beauty.
You start by signing up for Sephora's free rewards program, filling out your profile, and marking which makeup, hair, and skin concerns you have. Then, you can subscribe to different channels and talk all things beauty.
There's groups about skincare, perfume, and specific hair and skin concerns. You can even join one specifically tailored for moms. From there, you can get the inside scoops from beauty lovers across the world about their best makeup tricks, deals, and advice. Think of it as a social media site for all things beauty.
The connecting doesn't stop there, either. On top of being able to chat in forums, you can also upload your looks for other people to see. You can link your Sephora profile to YouTube or Instagram, share photos, and tell other user exactly which products you used.
Women and men have already taken to the feed to share some incredible looks.
According to WWD, the Sephora changes were all a specific plan to bring makeup lovers together in a more personal way.
"We know our clients crave outlets and experiences that give her the deeper personal connections, and they want to be next to people they feel are like them and share their passion for beauty," Mary Beth Laughton, Sephora's senior vice president of digital, told WWD. "We know they're increasingly looking to their peers and people like them and this just plays into that."
The forum and photo uploads are live right now and the conversations have already started rolling. According to WWD, there are even more updates coming on Aug. 22, including live chats with experts in the upcoming months.
The new Sephora forum is a brand new way to bring makeup lovers together. Once you try this new Sephora forum out for yourself, you'll never go back to begging your friends to chat about makeup ever again.