'Bachelor' Fans Need To Read Shawn's Post About His Breakup With Kaitlyn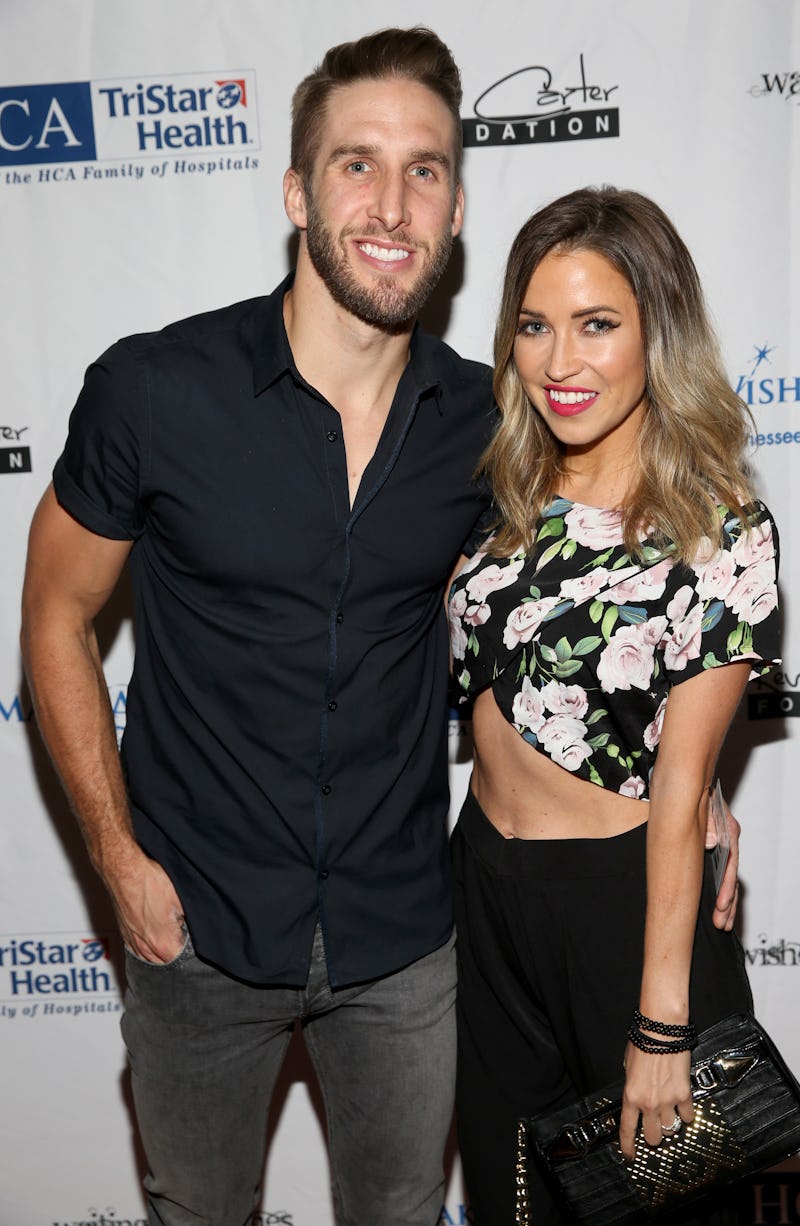 Terry Wyatt/Getty Images Entertainment/Getty Images
Even though Bachelor fans have had more than a week to let the news set in, it's still hard to believe that Kaitlyn Bristowe and Shawn Booth have called it quits after three years together. And even though the former Bachelorette has stayed mostly mum on the subject, now, her ex-fiancé is speaking out. On Monday, Shawn shared an Instagram post about his breakup with Kaitlyn, opening up about their split for the first time, and his words were actually really sweet.
Shawn posted a photo of him and Kaitlyn that was taken in New York the day after The Bachelorette finale aired in 2015 and they could finally be public about their relationship. In the picture, they're surrounded by so many fans and people taking pictures, and they both look really happy.
In his caption, he wrote:
"I just want to thank everyone who has been so supportive of my relationship with Kaitlyn over the years. You've made me feel incredibly special, supported, and very loved. So from the bottom of my heart, thank you. It truly means a lot. And thank you to everyone who has sent their love & support during this painful time. I love you guys."
His message is a very sweet one — he's all about sending love and showing his appreciation to fans who have stuck by him and rooted for him, going all the way back to the time he was on The Bachelorette and still trying to convince Kaitlyn he was the one she should choose. It's heartbreaking to know what this former couple must be going through, but at the very least, it seems like Shawn is keeping a positive outlook on the situation.
After months of fans speculating that they were headed for a breakup, in early November, Shawn and Kaitlyn finally confirmed their split in a joint statement they released to People, saying:
"After three incredible years, we have decided to go our separate ways. This difficult decision comes after thoughtful, respectful consideration. Even though we are parting as a couple, we're very much committed to remaining friends. We have both evolved as people, which is taking us in different directions, but with the hope that we will continue to support each other in new ways. Due to the nature of how we met, our relationship has always been very public, and we have enjoyed sharing it with all of you, but we ask that you respect our decision and our privacy at this time."
A few days later, Bachelor host Chris Harrison admitted in an interview with Extra that because of his close relationship with Kaitlyn, he knew she and Shawn were struggling, and that he'd tried to help them.
"I knew that they were struggling privately, and I knew they were really trying to work it out. So, I was kind of like a counselor off-air, talking to her and trying to help them, because they were really fighting for it, really trying to make it work," Harrison said.
This can't be an easy time for Shawn and Kaitlyn, but so far, it seems like they're both handling what is a very painful and public end to their engagement with so much grace. It doesn't look like Shawn will forget Bachelor Nation anytime soon, and he and Kaitlyn have so much to look forward to in the future, even though they're not together.