There's A New Shondaland Show To Get Excited About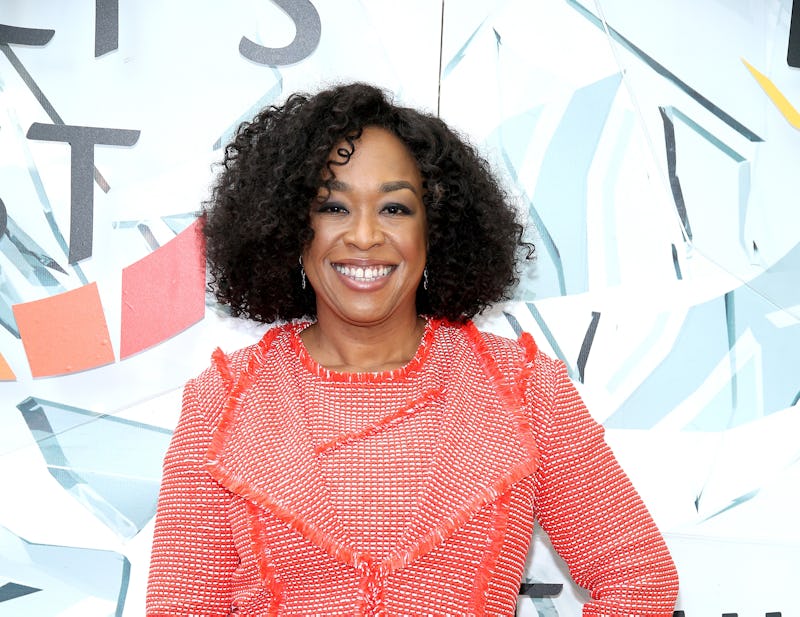 Paul Zimmerman/Getty Images Entertainment/Getty Images
If you're anything like me, the rumors that Scandal could be coming to an end after Season 7 probably has you in the dumps. Just thinking about living in a world where Olivia Pope a distant memory is enough to send me over an emotional cliff. Oh, and not being able to keep close tabs on B613? Talk about potentially battling a serious case of FOMO. Lucky for us, ABC has some major plans to help fill that void, as Shonda Rhimes' recently green-lit legal drama could be the cure for those end of Scandal woes. And trust me, it sounds glorious.
According to Entertainment Weekly, Rhimes' new show is called For the People, and it follows the lives for two brand-spanking-new lawyers, covering the most high-profile cases while trying to keep their personal lives in tact. And if it's anything like Scandal, you can only imagine how many times the personal and professional lines get crossed.
The drama is written by Scandal writer Paul Davies and directed by long-time Shondaland affiliate Tom Verica, according to Variety. There's no word on who will play who, but so far, it's been announced that the series will introduce a ton of new faces, like Canadian actor Britne Oldford, who you may recognize from Ravenswood, and Lyndon Smith from Parenthood. It also hasn't been announced when For the People will air, but seeing as the drama is still in production, all signs point to it grabbing a spot on the fall roster.
Because any and everything that Rhimes' touches turns to gold, I'm pretty sure that this latest Shondaland project will become an instant favorite of mine. Rhimes is practically the queen of this whole television thing, and she's got the magic formula to stealing America's hearts in the bag. With Grey's Anatomy, Scandal, How to Get Away with Murder, romantic period drama Still Star Crossed (which premieres this summer), and now For the People, Shondaland has a total of five series on their way to our TV screens. And if that doesn't spell B-O-S-S to you, I don't know what will.
So, no need to fret, my fellow Shondaland-obsessed buddies. Rhimes continues to prove that she's not going anywhere anytime soon.