7 Ways To Tell Your Current Pet Will Be OK With A New Animal In The House, According To Experts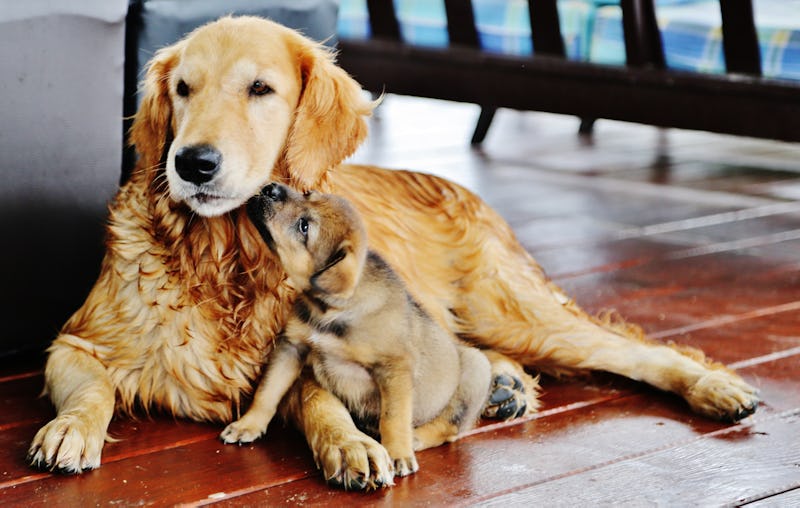 Shutterstock
Having a sweet dog or a cuddly cat is so wonderful that maybe you've been considering expanding your family even more. If you're wondering if you should get a second pet, there are a few things you should consider before making the leap. "The more dogs the better" might be a fun rule in theory, but in reality, if your existing fur baby would be unhappy with a new dog at home, that might not be the best choice for you. According to experts, there are some signs to watch out for that can give you a good idea of whether your pup would be into the idea or not.
If you do decide to welcome a new little life into your home, it's important to make the transition as low-stress as possible. "Slowly introduce your pets," Dr. Sara Ochoa, DVM, a small animal and exotic veterinarian and veterinary consultant for DogLab, tells Bustle. Don't expect them to be best friends immediately. One key way to make the change go smoothly is to divide your attention evenly. "Get two of everything," she says. "Two water bowls, two food bowls, and two beds. This helps decrease the competition between the two pets."
Here are some questions to ask when you're deciding whether to get a second pet, according to experts.