Fans Will Love Sophia Bush's Message To Her 'OTH' BFF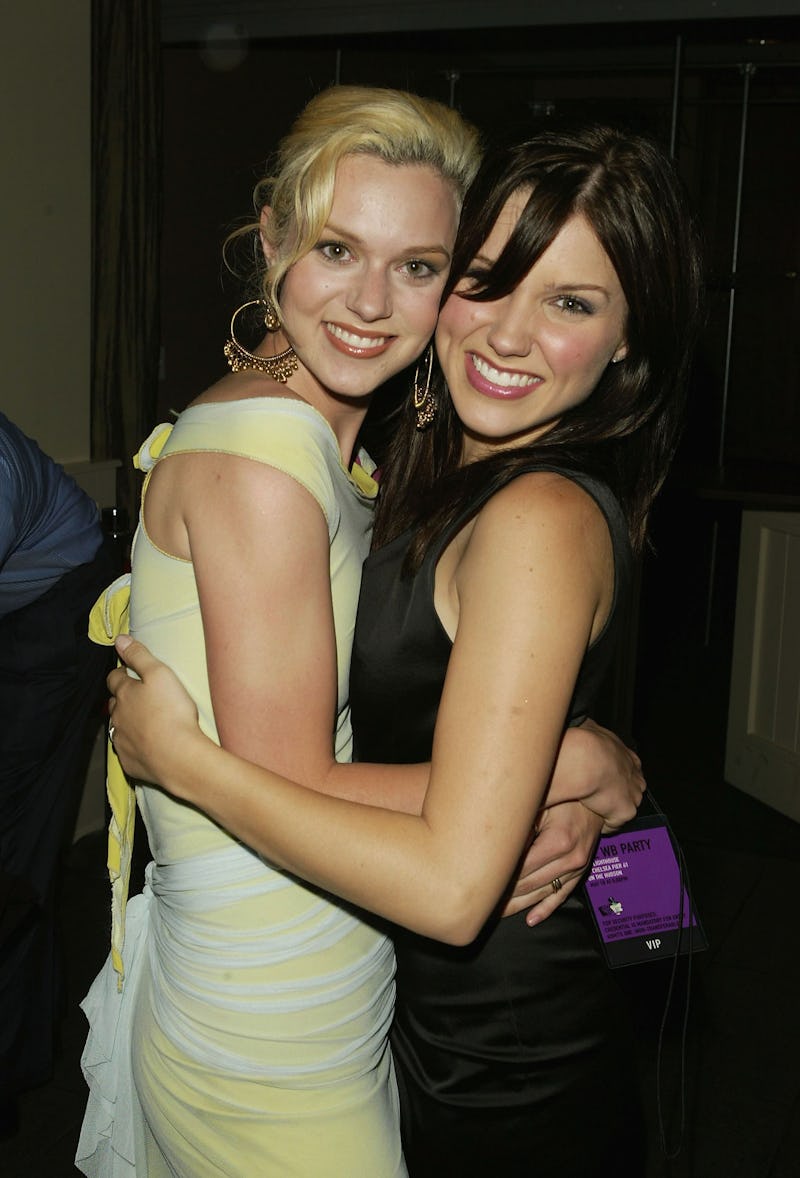 Peter Kramer/Getty Images Entertainment/Getty Images
If you need further proof that Brooke and Peyton's friendship is forever, then all you have to do is read Sophia Bush's birthday message to Hilarie Burton. Five years after One Tree Hill's finale, the former co-stars are still best pals, and Bush detailed all the reasons why in a moving Instagram post on Saturday. It's clear these two actors have been through everything together, from turning 21 to eyebrow disasters. Their relationship has outlasted everything, including the iconic teen soap where they met.
In her post, Bush wrote,
"Sister! We've been through a lot. At least 374 hair colors together. Crushes. Heartbreaks. Hangovers. Halloweens. Tears and laughter. Fear and joy. Successes and burn-it-to-the-ground failures. We've fought like rams and loved like family. It's such a thrill to be in this place with you..."
Bush reveals the two have been friends for 14 years — it's hard to believe it's been that long since the One Tree Hill premiere, right? — and she's had the privilege of watching Burton blossom into an amazing mother and "alpaca whisperer." The entire post is so full of in-jokes and love, it's sure to make any fan of One Tree Hill and strong female friendships swoon.
It's clear that these two women have been through all of life's milestones together, and their friendship has stood the test of time.
Their BFF status is made all the sweeter by the fact that they had one of TV's most enduring onscreen friendships. Nothing could ever come between Brooke and Peyton for long. Even when they fell for the same guy, they found a way to work through their issues. Ultimately, they knew guys come and go, but a good friend can last forever.
That's a lesson that Bush and Burton seem to know all too well. Even though they don't star on the same show anymore, it seems they are still each other's greatest champions. One Tree Hill is over, but thanks to the bond between Bush and Burton, Brooke and Peyton's friendship will live on forever. And knowing they're still best friends makes it so much easier to imagine an alternate universe where Brooke still throws Peyton birthday bashes every year.