Sophie Turner's Latest Comments About The 'GoT' Ending Are SO Concerning For Fans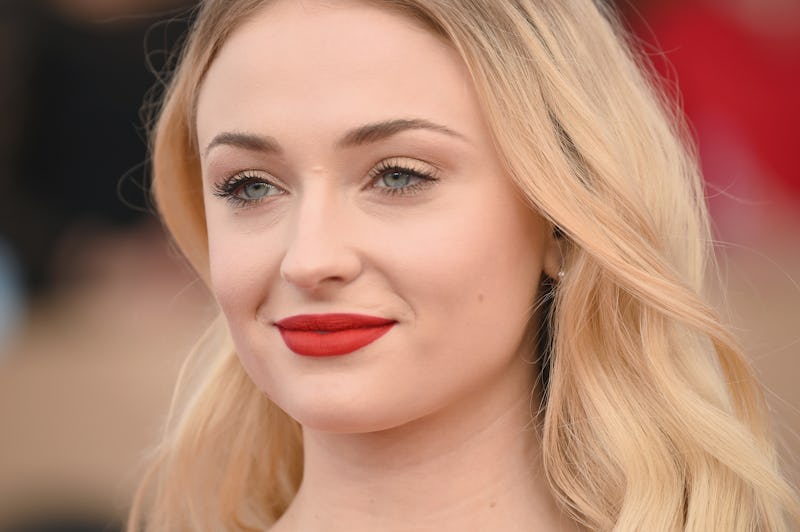 Frazer Harrison/Getty Images Entertainment/Getty Images
Quick, ready the battlements! Brace the moat! OK, more like top up your coffee and get off that spreadsheet, we have more Game Of Thrones goss. And who doesn't love the goss. And this time round it's our gal Sansa. Yes, Sophie Turner says the Game Of Thrones finale will split opinions.
In a low key unprecedented move, Turner basically spilled a lot of beans. Well, not actual beans but, in an interview with IGN News while promoting her upcoming role as Jean Grey the X-Men film Dark Phoenix she had a few choice words to add to the melee. She was pretty open in sharing that the ending will leave some delighted and some not so happy.
"Who knows if it will be satisfying for the fans. I think a lot of fans will be disappointed and a lot of fans will be over the moon, I think. I think it will be really interesting to see people's reactions..."
Oh my days, so you are saying that like, I might be devved at the end of Game Of Thrones? Look I do not mean to keep on bringing up Lost all the time but I cannot take a show I invested so much time in having a crap ending. Eye roll.
Well, our girl Soph went on to actually reveal a bit more. Which is pretty cool. Love you for it darl. So, anyhow, basically she shared that in the final season, Sansa low key bosses it. Yes, finally she finds her voice and is bad AF.
"She kind of takes ownership over who she is and what she stands for. Over the course of the series she's been completely unaware of what she wants, where she wants to be, who she really is, and at the end of this season, I feel she is the most self-assured character in the show."
Well, aren't we glad she has finally found her groove. Poor Sansa has had an absolute mare since the beginning of the show. She has been passed around by brutal man after brutal man, and treated like a commodity for the vilest of humans. So now, it might finally be her time. OMG can anyone hear the Iron Throne calling?! Cheese and crackers that would be a surprising little twist now wouldn't it.
Rumours are rife that in the tiny teaser that HBO shared of the upcoming season, that the person Sansa is throwing daggers at over Jon's shoulder (I mean dirty looks, not actual daggers although that could totes happen in this show) is in fact Daenerys Targaryen. Yes, she is hating on the object of her brother Jon's affection, Daenerys. Well Jon and Sansa are actually cousins and Daenerys who he is getting cosy with is actually his aunt. Looks like the rumours might be right and Jon and Daenerys have a really rough road ahead.
However, considering how crazy violent Daenerys has been behaving recently, it is not too far fetched to believe that she might need stopping and who knows, maybe Sansa is the gal for the job. She might have to get the literal daggers out.
What is certain is, that this last season is going to be gripping to the very last moment and fans will be completely bereft without it. In her IGN News interview Turner let us know that she feels our pain. She said
"...for me reading the script it was just like heartbreaking to read at the very final page of the script it just says, 'End of Game of Thrones'. That was really emotional."
OK best pre load on the tissues then.