Cameran From 'Southern Charm' Has (Finally) Welcomed Her Baby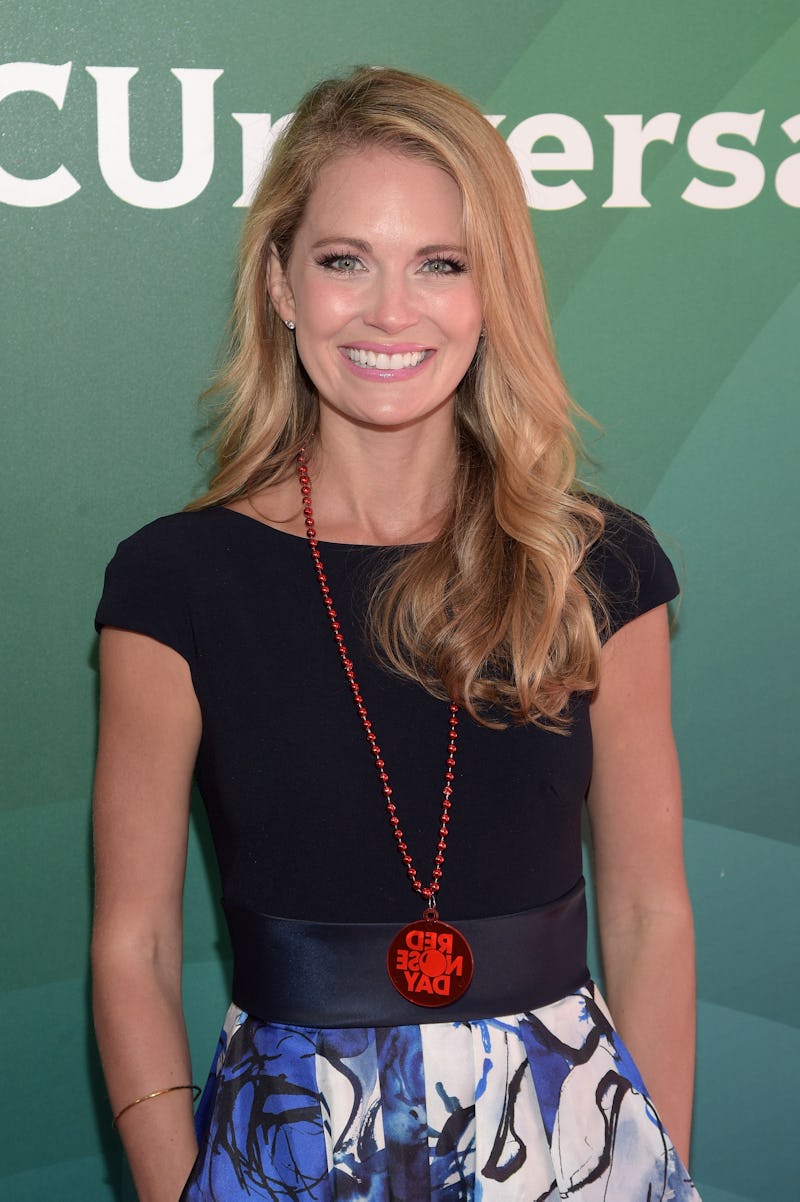 Jason Kempin/Getty Images Entertainment/Getty Images
Finally, Cameran Eubanks is officially a mother. Southern Charm's Cameran gave birth to her first child, a daughter, Palmer Corrine Wimberly, on Saturday, Nov. 11, People announced Monday. "Mom and baby are doing well," her rep told the publication, who also reported Palmer weighed in at 7 lbs., 3 oz. and measured 20 inches long.
Update: Cameran posted photos (below) of Palmer on Instagram Monday and wrote, "Palmer Corrine Wimberly touched down 11/11/17 at 8:37 am. 7 pounds 3 oz 20 inches long. Wildest experience of my life! Jason is recovering and doing well."
Of course, Cameran is probably happy to be a mother and to meet her daughter in person, but there is another reason she's most likely celebrating. If you follow the Bravolebrity on Instagram, then you know she's been capturing her pregnancy journey on the social media network for her followers. Well, she went past her due date and expressed her frustrations on Nov. 8 in a hilarious way, per usual.
Next to a photo reading "Past Due", she wrote, "Yes I'm alive. Yes I'm still pregnant. Tried all the old wives tales...I'm glad that standing on your head chanting the Lords Prayer while drinking spoiled goats milk worked for you...but it ain't working for me." Now that she's given birth to Palmer, you know Cameran is breathing a huge sigh of relief.
Near the end of her pregnancy with Palmer, fans could tell how ready Cameran was to go into labor. On Oct. 23, she posted an Instagram of herself wearing her husband's, Jason Wimberly, boxers and a robe. "OTD. Robe + Jason's boxers. #SLAY Never thought there would come a time I would wear my husbands underwear more than my own. #countdownison #shescooked," she captioned the image.
Then, on Oct. 27, Cameran got all dolled up for an event and shared an image of her cute dress with her followers. Based on the photo's caption, you could tell she was, once again, over being pregnant. "I showered and re-entered society last night," the real estate agent partly wrote along with the hashtag, "#stillpregnant".
It's been nothing but pure joy following her time being pregnant, but raise your hand if you're ready to see Cameran's journey as a mother. Yeah, same. However, be wary, because she might not post any images of Palmer.
While chatting with People in June, the reality star revealed she and Jason were still "figuring out" whether or not their daughter would even appear on Southern Charm. Those who watch the series know that Jason chooses not to film for it. So, there's a chance they may not want to post pictures of their baby girl for the world to see, as well. If that is the case, then that is a choice everyone should respect.
Even if Palmer doesn't make any appearances on Southern Charm that doesn't mean Cameran won't discuss her pregnancy or motherhood. Seeing as for a long time she chose not to have kids, she'll most likely open up about what it's now like to be a mom (a decision she's unfairly had to defend). Cameran has always been vocal, which certainly won't change just because she has a kid.
When she first revealed she was pregnant with her first child in April, Cameran admitted she was dealing with a lot of emotions, but was overall happy. "Times a changin' y'all! Baby GIRL Wimberly will be touching down this fall! Excited (and nervous) for this next chapter in life!" Also during her June chat with People, she said, "I'm looking forward to being less selfish and focusing on something that is not myself. It's going to be a huge life-change, for sure."
Southern Charms fans have come to know and love Cameran as the one cast member who is always dishing out logical advice, especially to Shep Rose. It'll now be interesting to watch her as a mom and see even more just how amazing of a woman she is, because, let's face it, she's going to be an awesome mom.