Sterling K. Brown Teased He Might Be In 'Frozen 2,' As If You Weren't Already Excited Enough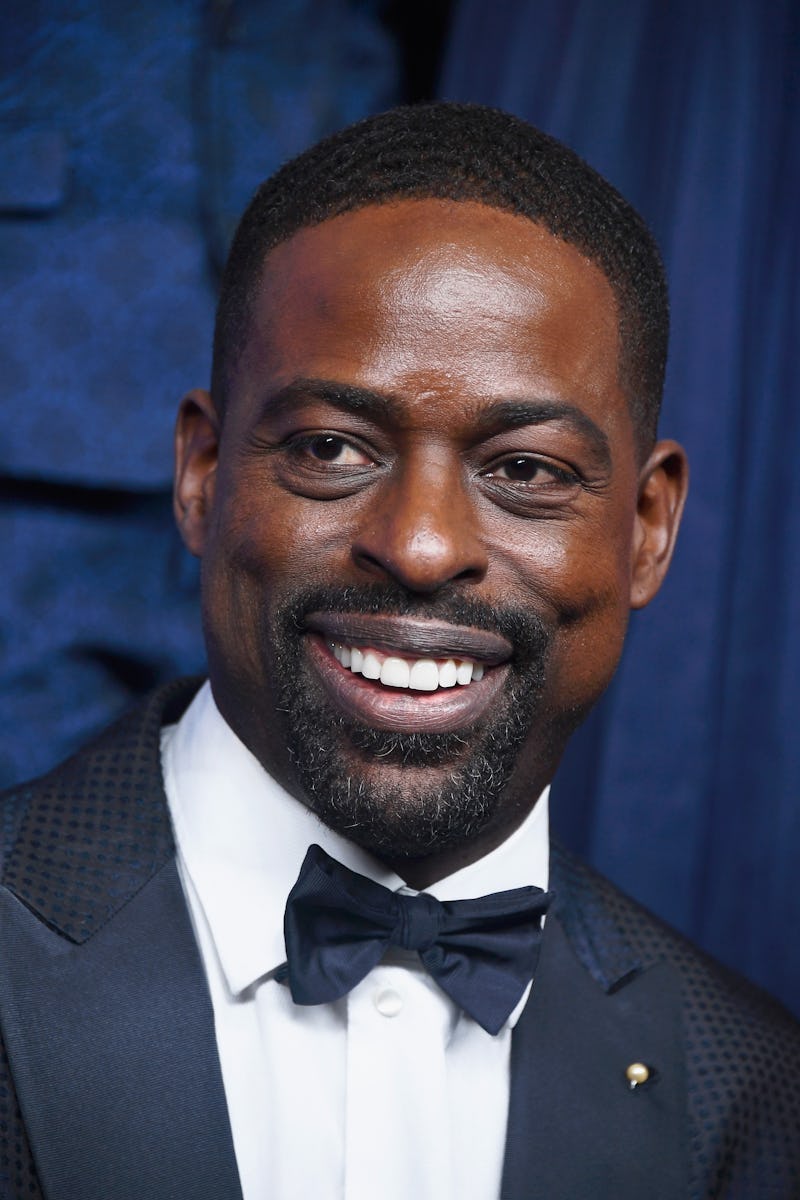 Frazer Harrison/Getty Images Entertainment/Getty Images
In light of his award-winning performance in the NBC series This Is Us, Sterling K. Brown has quickly become one of Hollywood's most in-demand stars. In a recent interview with Entertainment Tonight, Brown discussed Frozen 2 as his next possible film role, making details about the new film that much more exciting. With his recent involvement in Black Panther, Hotel Artemis and now, The Predator, Brown's segue onto the big screen just keeps getting bigger and better.
During his recent sitdown with ET, Brown attempted to play it coy when it talking about his involvement with the Frozen sequel. Although he was careful not to reveal too much, Brown did hint that the part may officially be his, sharing that he is currently in "negotiations" to star in the film. He explained:
"Oh wow, what can I say, in negotiations right now. [I'm] feeling optimistic. There's a new character they want to introduce that I kind of auditioned for, and it would be an opportunity do something my kid can definitely watch. This is definitely family friendly, so I'm crossing my fingers and hoping for the best."
Brown appears to be pretty excited about lending his voice to the new role, expressing how fun it would be to work alongside his pal Josh Gad, who will return to voice Olaf in the upcoming sequel.
Brown continued:
"I know my man Josh Gad is in there. We've talked about it several times, and so an opportunity to play with him would be a lot of fun. So send up and hope for the best."
ET indicates that should Brown sign on, he will reportedly be joining franchise stars, Gad, Idina Menzel (Elsa), Kristen Bell (Anna), who are all set to reprise their roles from the 2013 hit. It has also been rumored that Evan Rachel Wood has signed on for the film's sequel, which is due to debut in November 2019, according to Variety.
Brown has been a busy man in recent months. In addition to reprising his starring role on This Is Us, Brown is reportedly starring the new Blake Lively and Jude Law film, The Rhythm Section, according to The Hollywood Reporter. He is also slated to appear in the soon-to-be released Predator remake, a spinoff of the 1987 film starring Arnold Schwarzenegger.
In his interview with ET, Brown gave a synopsis of the new Predator film, explaining:
"We honor that the Predator has been here several times in the past. We're trying to collect as much information as we can to arm ourselves, to learn about the Predator and be ready to fight it the next time coming forward."
It was recently revealed that filming for Season 3 of This Is Us is already underway, and Brown has remained an integral part of the Pearson family structure. A cliffhanging scene from the family drama's Season 2 ending suggested that Brown's character, Randall will experience some sort of life-changing event. The clip, which featured an older version of Randall telling his apprehensive adult daughter Tess that it's time "to go see her," left viewers in a cloud of speculation as they scrambled to make sense of the conversation. While the cryptic dialogue offered absolutely no indication about who Tess and Randall may have been speaking of, it seemed apparent that there's going to be a very big storyline for Randall's nuclear family.
Appearing in Frozen 2 could certainly help add to Brown's rapidly growing trophy case. ET indicates that the first Frozen film generated nearly $1.3 billion at the box office and won the Academy Award for best animated film in 2014. Brown is already a two time Emmy Award winner and also snagged his first Golden Globe earlier this year.
Although Frozen 2 is not set to premiere until 2019, details about Sterling K. Brown's involvement make details about the movie that much better.