Storybook Cosmetics Teased A 'Hunger Games' Line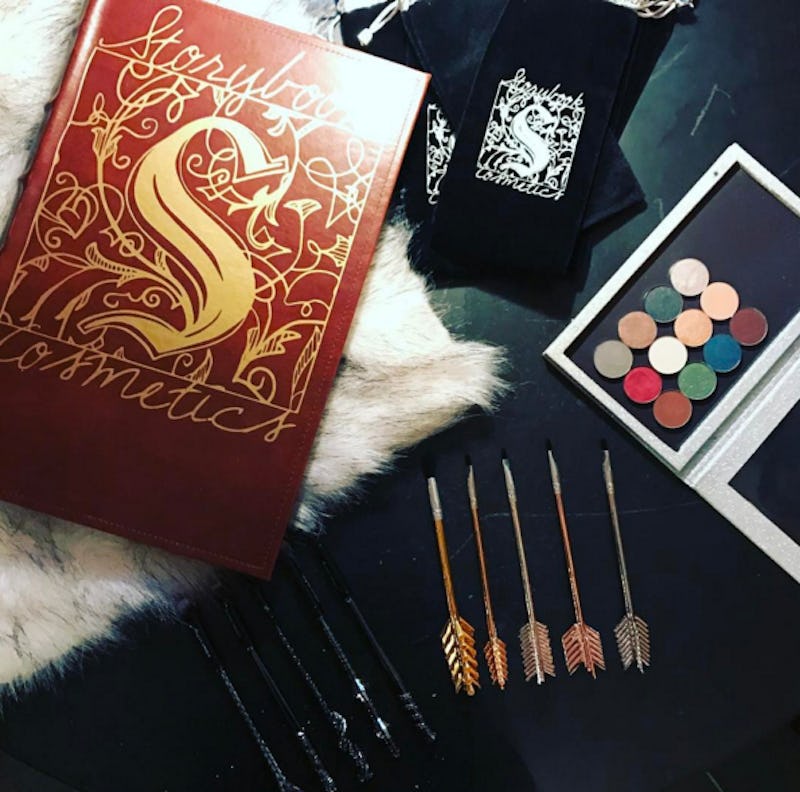 storybookcosmetics/Instagram
The cosmetics company known for bringing you wizard-inspired wands — err I mean makeup brushes — is at it again. They're in the business of making your beauty dreams come true, and, boy, have they really done it this time. Storybook Cosmetics just teased a Hunger Games collection and this is sure to be a must-have for your vanity.
The brand posted to Instagram announcing the project, letting fans in on very few details except for the fact that you can expect it in 2017. Storybook Cosmetics confirmed to Bustle via email that the collection is due out sometime this summer According to Allure, this "is actually a collaboration between Lionsgate (which produced the movies) and the brand." Bustle has reached out to Lionsgate for confirmation.
Seriously, can they just give us every single detail, already? This is far too exciting to wait for! If this collection is anything like the Harry Potter-inspired wand line-up the brand previously released, you can count on super unique products that will perfectly combine your love for Katniss Everdeen along with your obsession with beauty items. So, get ready to take your fierceness to a whole new level!
Storybook Cosmetics is also responsible for creating an incredible liquid lip shade and has also teased many more awesome-looking products to come in 2017. If there's a brand you're keeping your eye on this year, make sure it's this one! I have a feeling they won't disappoint. I mean, Hunger Games-inspired products? How freaking cool is that?
Umm, yes please!
This is just the kin of thing the worlds's been waiting for.
It's no wonder people are extremely excited for this to launch.
The more fairy tale-inspired products in your arsenal, the better, after all.
Considering this brand's brought you wizard wands to make all of your fantasies come true, there's no way this collab could disappoint.
Everything they have in store for 2017, including this metallic lippie, for example, looks amazing.
Go on and add a Hunger Games range to your list of must-haves to come from this brand.