Suki Waterhouse Dyed Her Hair An Awesome Color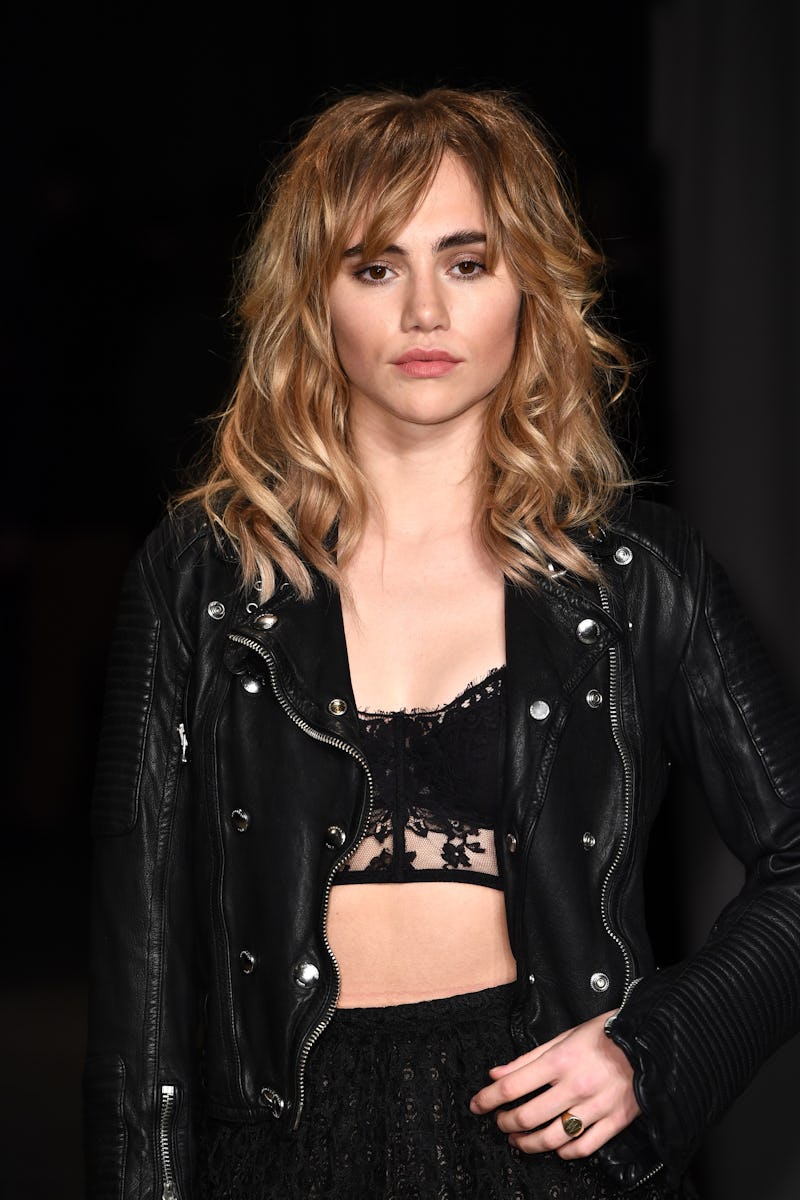 Ian Gavan/Getty Images Entertainment/Getty Images
With spring coming soon (fingers crossed,) trends that revolve around burgundy, grey, and black are going to be replaced by bright pinks, yellows, and fresh greens. We've got fresh, warm-weather colors on the mind, and apparently so does this British actress. Suki Waterhouse dyed her hair pink, trading in her golden blonde hair for something a little wilder.
The actress — who played in movies like Love, Rosie and Pride and Prejudice and Zombies — traditionally sports blonde hair and identifies as a blonde. The last time she made a change to her locks was when she colored them brown for a leading role, and Waterhouse admitted it felt weird losing her golden haired status. In an interview with British Marie Claire, she confided, "I'm more comfortable as a blonde. I went brunette for a film and I can confirm that dyeing your hair is both liberating and distressing."
Knowing that, one has to wonder what pushed her to take such a wild chance with her color. Maybe she was just up for an adventure, or she was really feeling those spring vibes. Either way, her pink locks are a total pastel daydream.
Following the clues through her Instagram captions, it appears the dramatic transformation happened at Bleach London since it was tagged in the debut photo, and the salon looks to specialize in out-of-the-box colors since its feed is full of lilac, bright orange, and teal-headed customers.
After the selfie that unveiled her cotton candy hair, Waterhouse proceeded to play in a photo shoot on a West London rooftop, where she gave her fans a better view of how punk her hair now looks.
If you want to copy the look yourself but don't want to spend the money for a salon chair, Allure helpfully pointed out an alternative. "Looking to try pink hair yourself? Try L'Oréal Paris Feria Smokey Pastels Permanent Hair Color in smoky pink," Allure suggested. Whichever way you choose to do it, Waterhouse will definitely inspire some of us to take the pastel plunge.