Astrologers Say These Zodiac Signs Are Most Likely To Benefit From A Social Media Break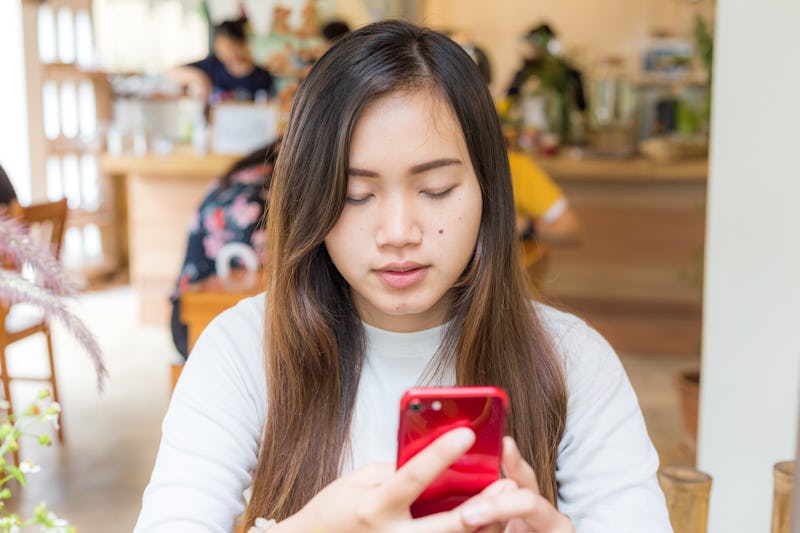 Shutterstock
If you've ever felt overwhelmed by all the alerts on your phone, or stressed by the onslaught of information online, then you might be one of the zodiac signs that would benefit most from a social media break. This is something we should all consider doing, on occasion. But unplugging can be even more important for these signs, due to the impact social media can have.
"For some it could be that they naturally are sensitive and overwhelmed by stimulus and for others — such as air signs — it could increase their tendency to not be present or crave stimulation in a way that isn't healthy or balanced," Rebecca M. Farrar, M.A., an archetypal astrologer with a master's degree in philosophy, cosmology, and consciousness, tells Bustle.
It'll be up to you to figure out what feels right and what doesn't, in terms of how often you use social media. For starters, consider if it's the best way for you to stay informed, or connected to friends, as well as how it improves or detracts from your life. And then decide what a break might look like, such as unplugging for an entire day, or simply putting your phone down during lunch.
As Farrar says, "Beyond the Sun or Moon sign, we all have unique ways that feed our sense of connection or disconnection and knowing how to work with those makes relating to social media even easier." That said, read on below for the four signs that would benefit most from taking a break, according to experts.