"Chainbreaker" Is The Highly-Anticipated Return Of Tara Sim's Steampunk Adventure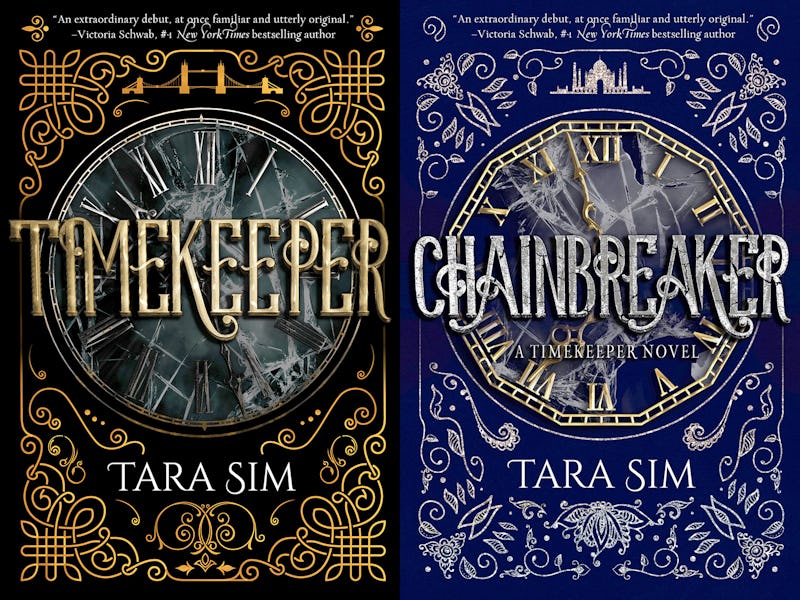 Tara Sim's YA steampunk science-fiction novel Timekeeper hit shelves in 2016 and quickly became a favorite for fans of the genre. The novel is set in an alternate Victorian world controlled by clock towers, where a damaged clock can fracture time — and a destroyed one can stop it completely. Add in a prodigy mechanic who can repair not only clockwork but time itself; a rescue mission; a series of mysterious bombings that could jeopardize all of England; a boy who would give anything to relive his past, and one who would give anything to live at all; and a romance that will shake the very foundations of time and you've got the recipe for an obsession-worthy, adventurous fantasy novel.
And now Tara Sim is back with the sequel, Chainbreaker, which again follows clock mechanic Danny Hart. He knows he's being watched, but by whom, or what, remains a mystery. To make matters worse, clock towers have begun falling in India, though time hasn't Stopped yet. He'd hoped after reuniting with his father and exploring his relationship with Colton, he'd have some time to settle into his new life. Instead, he's asked to investigate the attacks.
After inspecting some of the fallen Indian towers, he realizes the British occupation may be sparking more than just attacks. And as Danny and Colton unravel more secrets about their past, they find themselves on a dark and dangerous path—one from which they may never return.
Whether you've been desperately awaiting this return of Danny and Colton, or you're new to the series entirely, you're probably hooked on Chainbreaker already. And just to add to your excitement, Bustle's got the exclusive cover reveal for the sequel right here:
Chainbreaker by Tara Sim, $14, Amazon
And it doesn't stop there, because Timekeeper also got a cover refresh to match the sequel, and it's just as insanely gorgeous as you would expect.
Timekeeper by Tara Sim, $11, Amazon
Chainbreaker will be hitting shelves on November 7, 2017, so you don't have too long to wait. But you do have just enough time to catch up or to reacquaint yourself with Sim's world before then. If you weren't desperate for the fall season to arrive, we bet you're counting down the days now.