You Can Buy Target's 'Nightmare Before Christmas' Kitchenware Just In Time For Halloween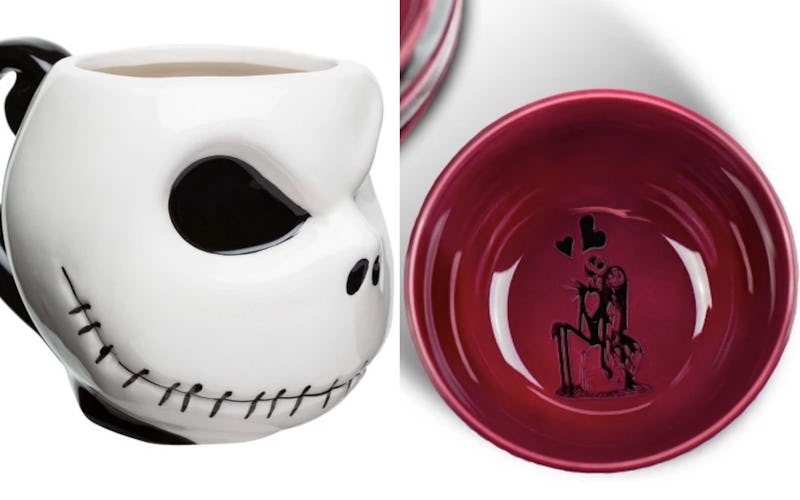 Taret
Are you ready to get spooked? It seems a little early for Halloween — and definitely too early for Christmas — but one epic movie manages to combine both of those holidays in one. That's right, the cult-classic Tim Burton movie, Nightmare Before Christmas, is a little bit Christmas, a little big Halloween. And now, there's a Nightmare Before Christmas Target kitchen collection which you're going to love year-round.
I'm talking about everything you could need for your kitchen — from mugs to salt pepper shakers to dish towels — all with your favorite Nightmare Before Christmas characters and decorations. As I said, it's a little bit early to already be jumping in with Christmas and Halloween decorations, but most of these items are available on pre-order.
Also, just a warning: Target is bursting with Nightmare Before Christmas merch, some of which is new and on pre-order and some of which is all ready to go, so make sure to keep your eyes peeled if you get stuck in a browsing hole. If you have a tendency to click and click and click and suddenly realize you've filled a cart with hundreds of dollars of trinkets you've never needed, then you and I are soulmates. But also, not all of it might be ready to ship right away.
So what can you expect from these new kitchen options? Well, a whole lot of spooky cuteness. Here are the pieces that you can't miss.