Lady Gaga's Ex Taylor Kinney Showed Up At Her Chicago Show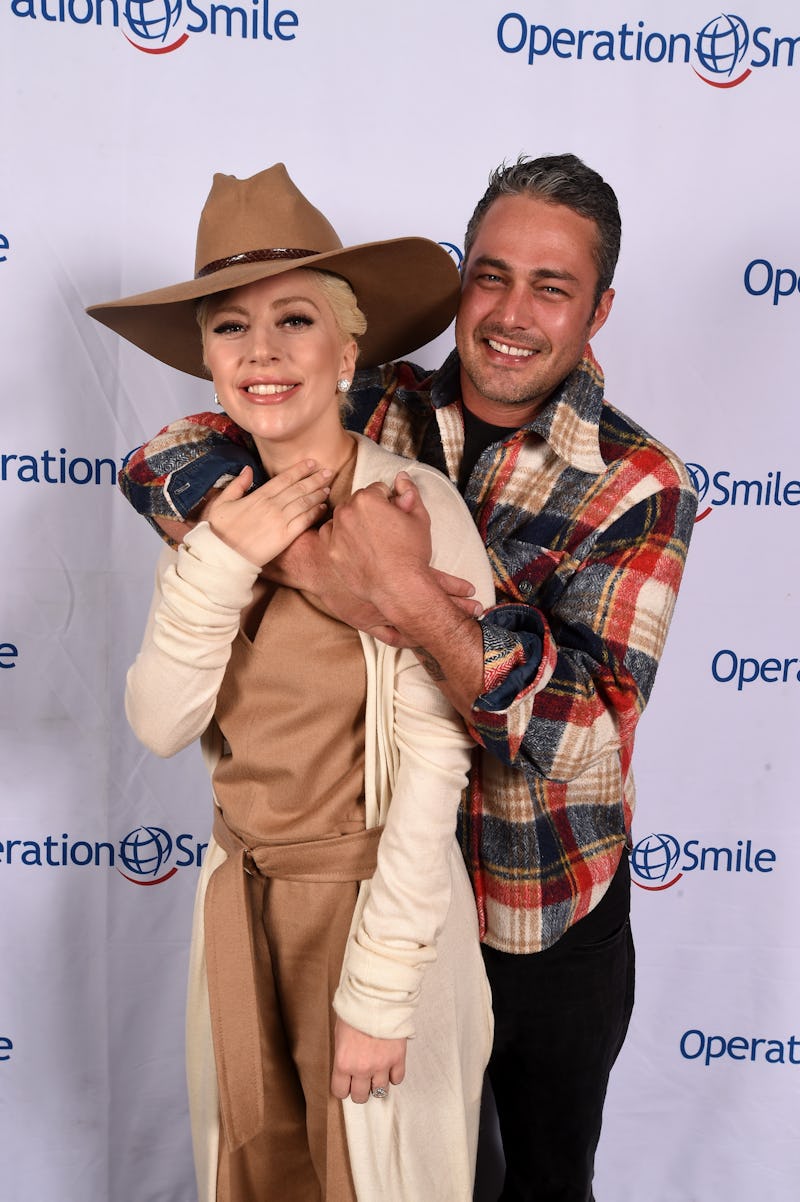 Fred Hayes/Getty Images Entertainment/Getty Images
Who says that you can't still support someone even when you're no longer together romantically? Proving that they're still on good terms after calling off their engagement, Taylor Kinney was spotted at Lady Gaga's concert in Chicago and fans are also claiming they saw him go back stage at some point. Gaga was playing at Wrigley Field in Chicago on Friday, Aug. 25 when attendees in the crowd noticed Kinney's familiar face.
Gaga and Kinney, known for his role on the NBC series Chicago Fire, began dating back in 2001 after meeting on the set of her "Yoü and I" music video. They gave fans everywhere major 'ship goals, as they looked so genuinely into each other on the red carpet, but then in July, 2016 Gaga confirmed that she and Kinney were taking a break. The singer shared a photo to Instagram with a caption confirming the news, "Taylor and I have always believed we are soulmates. Just like all couples we have ups and downs, and we have been taking a break."
Since announcing their break, Gaga and Kinney have certainly seemed friendly in public. Like when he posed for a photo with Gaga's mother at an event for her Born This Way Foundation. Being that the two are on good terms, it isn't all that surprising that Kenny would show up at one of Gaga's shows. But although it isn't surprising per se, it definitely is awesome that they still support each other.
A number of fans caught photos of Kinney in the crowd, who seemed to enjoy the show. He was also reportedly spotted going backstage which has some hoping the two will get back together.
But before you get your hopes up, remember that earlier this year Us Weekly reported that Gaga was dating Christian Carino, who's her agent at the Creative Artists Agency. There's been no confirmation by anyone though, so it could just be a rumor.
Whether or not Gaga or Kinney are dating other people, or are perhaps back together, it's really great to see that they've managed to stay friends after publicly calling off their engagement. Thereby continuing to give us relationship goals.