This Surprising Taylor Swift Moment Raises Questions About Celeb Expectations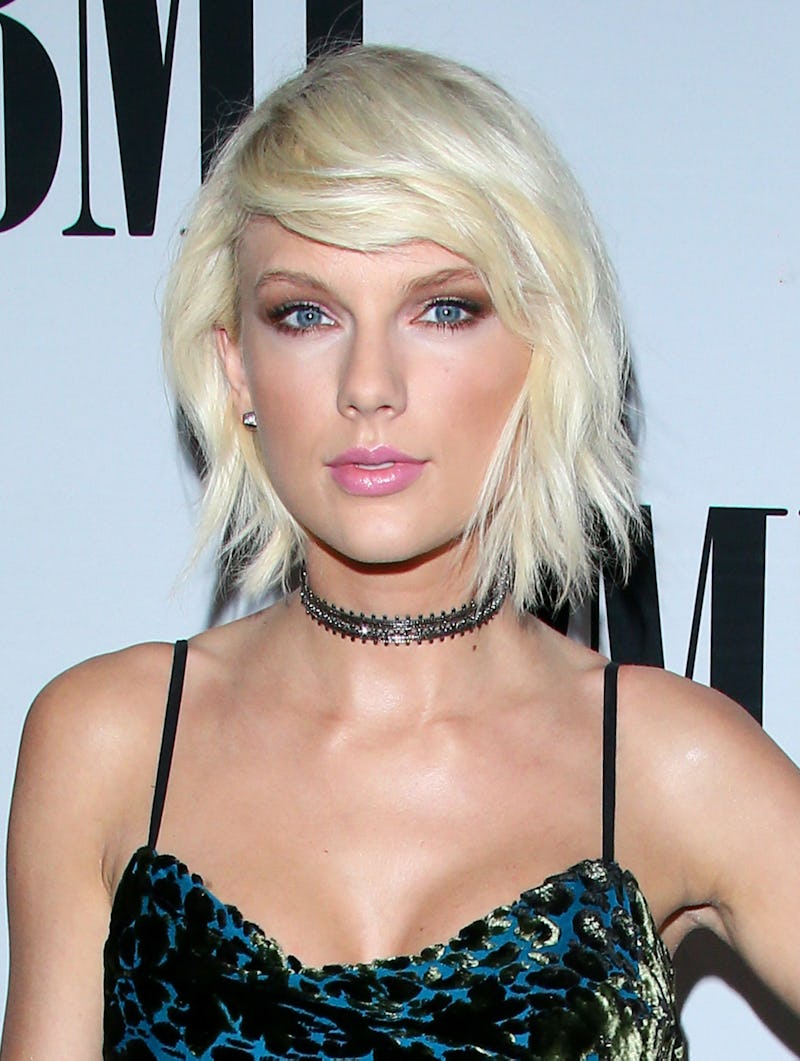 Mark Davis/Getty Images Entertainment/Getty Images
With her new album Reputation on the way, Taylor Swift is everywhere right now, and her seemingly endless availability led to an unfortunate moment at her friend's wedding on Saturday. Swift served as a bridesmaid for her longtime friend Abigail Anderson, and when fans discovered that the "Blank Space" singer would be at the ceremony they gathered outside the church to catch a glimpse of her, according to TMZ. However, TMZ reported that when Swift didn't engage with the fans, they went from shouting their love to booing her.
No matter what your feelings about Swift may be, this is an example of the expectations fans place on celebrities going too far. The debate about when it's OK to approach celebrities for photos or autographs is a complicated one. By virtue of being in the public eye and inspiring so much devotion in their fans, there's no avoiding interacting with the public for famous people. This goes double for someone like Swift, who is instantly recognizable thanks to her high profile.
For the most part, Swift has made herself available to her legion of Swifties. She often has meet and greets before concerts, she's active on social media, and her response to fan support is generally positive. Making herself available before or after a concert is well within the realm of meeting fan expectations. On the other hand, expecting her to stop and hand out autographs outside of her best friend's wedding is asking too much.
As the release of her divisive single, "Look What You Made Me Do," proved, every move Swift makes is subject to scrutiny. If she had went over to interact with fans, you can bet someone would have snapped a picture and made sure to point out how she turned her friend's big day into a publicity stunt. There are going to be other people who fault her for not interacting with the fans. They'll see it as another sign that she's not appreciative of the people who made her famous.
Given the level of fame Swift has achieved, she's also in a position where she constantly has to debate how much of herself she needs to show the public. In this instance, she made the right choice by not engaging with fans. It showed how much she values and respects Anderson that she stayed focused on the bride. It was her friend's day, and she put that friendship ahead of any perceived obligations that are attached to her celebrity.
The expectations placed on Swift and other celebrities of her stature are always going to be complex. But ultimately, they have to look at each situation and decide what's best for them. They can't and shouldn't always put their fans first, especially at the expense of the people who provide them with a real life support system.