This Taylor Swift News Is Raising Some Eyebrows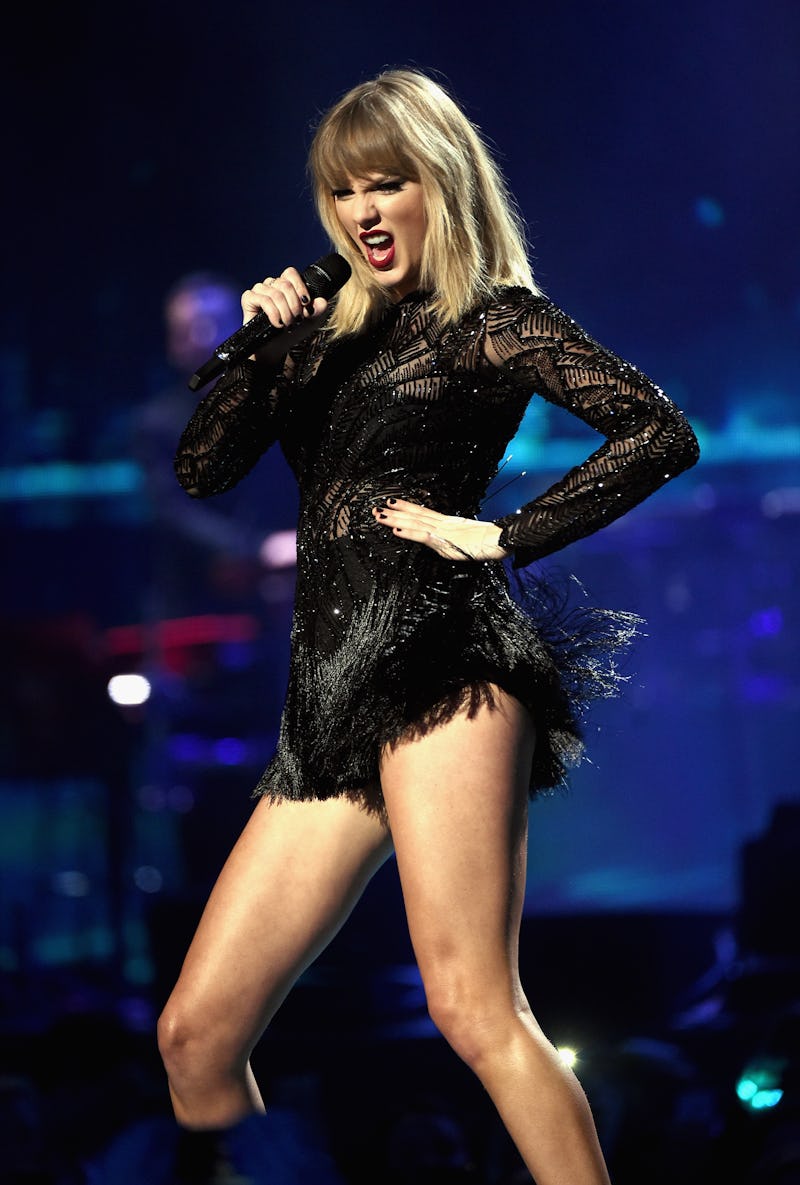 Kevin Winter/Getty Images Entertainment/Getty Images
Are we out of the woods yet, are we out of the woods? Well, if "the woods" is a metaphor for a land without streamable Taylor Swift music, and the "we" means her fans, the answer would be yes. Or at least, almost. Swift's music is reportedly returning to streaming sites, such as Spotify, Pandora, and Amazon, starting at midnight on Friday, June 9. The news was shared to the Taylor Nation Instagram, which is run by the singer's management team, according to the account's bio. The announcement read,
"In celebration of 1989 selling over 10 Million Albums Worldwide and the RIAA's 100 Million Song Certification announcement, Taylor wants to thank her fans by making her entire back catalog available to all streaming services tonight at midnight."
Here's the thing: There's another big event happening in music at that same exact time — the release of Katy Perry's album Witness. Before you begin raising your eyebrows (which it seems like Twitter has collectively already done), let's remember that it's pretty common for music to drop on Fridays. Plus, as noted in the statement, this is supposedly a way to celebrate Swift reaching a mega milestone. It could merely be a major coincidence. (Coincidences still happen, right?)
But since the internet is, well, the internet, fans have been quick to assume that Swift is trying to one-up Perry, as part of their seemingly never-ending rumored feud. Here's just a sampling of the tweets and memes circulating:
The timing is interesting, for sure. But I don't think it does any good to jump to conclusions. Personally, I'm so over this ongoing "feud." Although, there are reports that Perry alluded to the subject multiple times throughout her album press tour, so who knows if it will ever really be over.
Regardless, at least there's one upside here. Fans of Perry and Swift both will have plenty of music to listen to this Friday. So really, you don't even necessarily have to pick sides. Instead, I'm going to opt to shake it off. (And by that, I mean forget about the drama and listen to the track on repeat on Spotify.)