10 Trader Joe's Items That Make The Best Stocking Stuffers Ever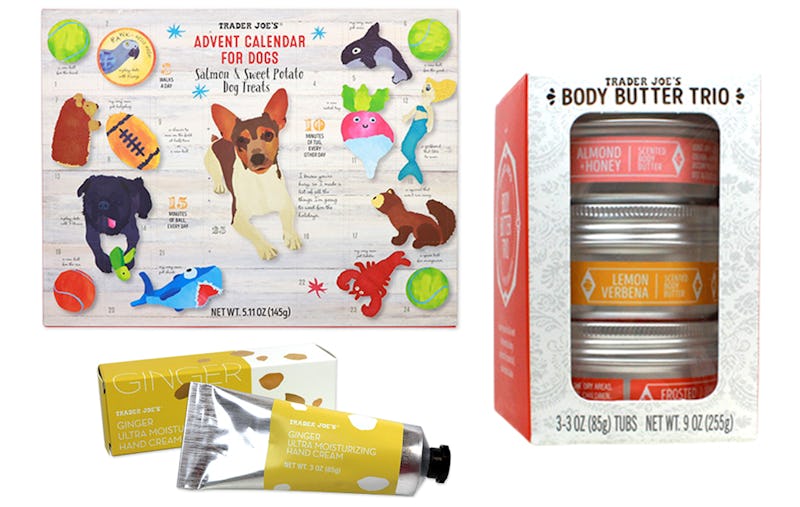 Trader Joe's
'Tis the season to treat the ones you love with gifts and goodies. If you're looking to tick a couple of names off your shopping list while you're getting other holiday errands done, there are tons of stocking stuffers you can get at Trader Joe's. Some are delicious and fun. Some are simple and practical. None of them will break your bank account.
Finding affordable stocking stuffers that don't suck can be tricky. Everyone has regifted a weird-smelling candle or tried to figure out how many years in a row it's acceptable to give someone tiny lotions. I know getting a present from a grocery store doesn't sound particularly nice or thoughtful, but hear me out: Trader Joe's and its ilk have aisles of goodies and treats you know you'd be happy to get. The holidays are essentially an excuse to buy up every flavor of candy in the checkout aisle or let your credit card run wild in the beauty and health section.
If you don't want to end up getting all your friends a gift card again, here are 10 Trader Joe's products that anyone would be happy to find in their stocking.