14 Trader Joe's Products So Popular People Resell Them On Amazon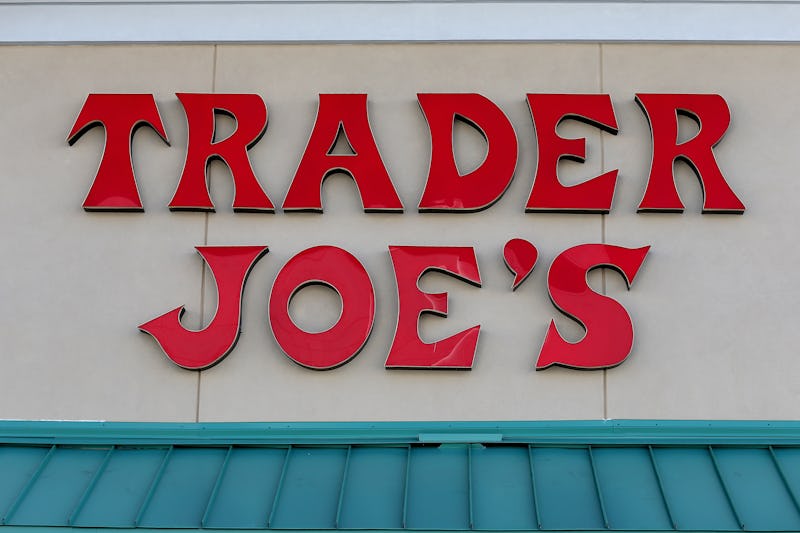 Joe Raedle/Getty Images News/Getty Images
As much as I love Trader Joe's, it does have one major downside: You can only shop there in person. However, this lack of an online storefront has led to a sort of secondary market — one in which people resell the most popular Trader Joe's items on Amazon. They're third-party sellers, of course — again, TJ's doesn't have an online store of its own — and the ethics of the market are a bit wibbly; if you don't otherwise have access to a Trader Joe's location, though, it's one way you can get a hold of some of the grocery retailer's biggest hits.
I can't really say that I recommend buying Trader Joe's items from Amazon resellers, though due to a few caveats. First off, you can never really tell how fresh the item you'll be getting is; there's always the danger that the reseller could have purchased it months — or even years — prior to your purchase of their stock. And second, the company doesn't really like the whole reseller thing — but for some very good reasons.
As Trader Joe's VP for marketing and merchandising, Mitch Heeger, explained on the Inside Trader Joe's podcast back in June, it creates scarcity; when Cookie Butter's popularity was at its height, for example, Heeger said, "Stores would order 10 cases and someone would come in and say, 'I'd like 10 cases' and they'd just wheel it out for 'em." The result was basically that just a few customers would come in and buy up the entire stock, leaving the vast majority of customers unable to access it themselves — which TJ's president of stores, Jon Basalone, pointed out in the same podcast episode isn't exactly fair. What's more, elaborated Heeger, resellers often utilize huge price markups, which eliminates one of the things that's great about Trader Joe's: its affordability.
At the same time, though, Insider Trader Joe's co-host Matt Sloan, who is also Trader Joe's VP of product marketing, acknowledged that the situation can be "tricky." Said Sloan in the podcast episode, "We understand that people might live in Juneau, Alaska, and want that Cookie Butter, but we don't have a store there." Resellers do allow folks who don't have access to brick-and-mortar Trader Joe's stores to acquire those products, so the issue is something of a proverbial double-edged sword.
If you absolutely must shop third-party resellers online, here are 14 Trader Joe's items you're likely to come across on Amazon:
This article was originally published on