The 10 Most Common Physical Symptoms Doctors See In People With Anxiety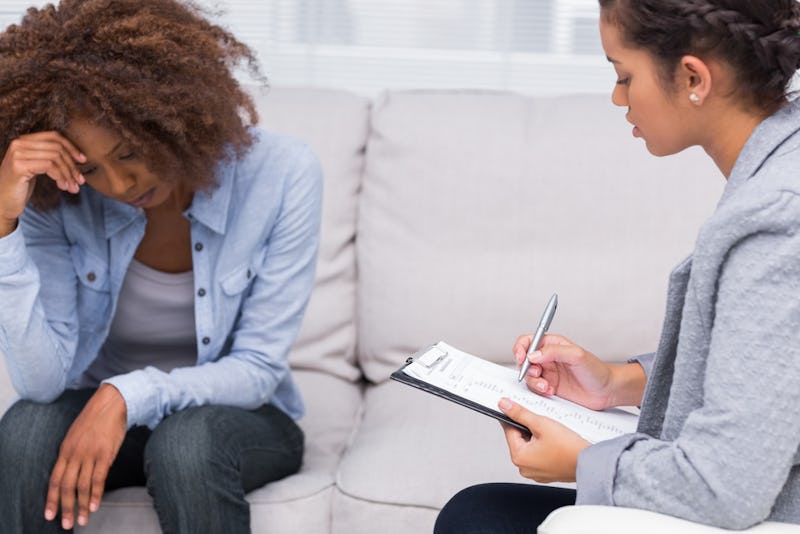 ESB Professional/Shutterstock
When you're about to give a presentation, it can be pretty clear where your upset stomach is coming from. But when this problem becomes chronic, the cause can be less clear. While anxiety disorders are primarily treated with therapy and psychiatry, the symptoms can be so overwhelming that patients may bring themselves in to a doctor first — complaining of a myriad of physical problems. So doctors are some of the best at pinpointing the most common physical symptoms of anxiety.
If a patient has not yet connected the dots, the link between anxious feelings and physical symptoms can be confusing. "I often tell patients that every part of the body is connected in incredibly complex ways, and when stressed the brain will influence the body, and vice versa," osteopathic primary care physician Dr. Aaron George, tells Bustle. "Sometimes it is challenging to be able to truly tell the difference." So doctors stay aware of these connections, and ask patients specific questions to get the the root of each problem.
"As anyone who has experienced anxiety will tell you, it brings about both psychological and physical symptoms — both of which can be alarming, and sometimes overwhelming," psychotherapist Natalija Rascotina tells Bustle. "[...] These are essentially your body responding to how you are feeling." So if you don't yet have coping mechanisms that work for you, your body may struggle more to respond to these feelings.
Here are the nine most common physical symptoms doctors see in people with anxiety.