'Paddington Bear' Quotes That Will Always Inspire Joy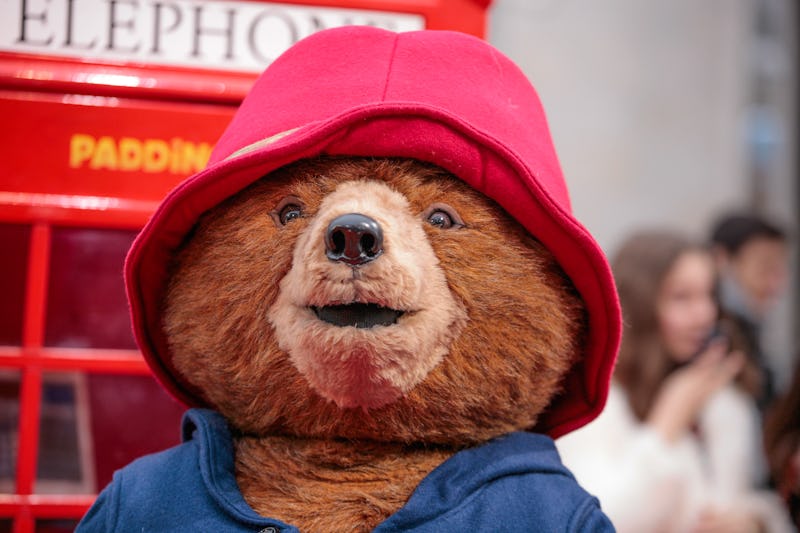 Christian Marquardt/Getty Images Entertainment/Getty Images
I am sorry to tell you that the creator of Paddington Bear, Michael Bond, has passed away at the age of 91 after a brief illness. He will be missed, but the loving chaos of his most famous creation will continue to delight children and families around the world. For that reason, I've put together the 10 best Paddington Bear quotes that will always bring you joy.
The Browns first met their little Peruvian friend at Paddington Station in Bond's 1958 book, A Bear Called Paddington. That short chapter book would eventually be turned into a series of picture books for younger readers. In 1965, with six Paddington books published, Bond quit his day job to become a full-time writer, churning out more stories about the lovable bear until 1979.
According to The New York Times, Bond returned to Paddington "in 2008, to celebrate the bear's 50th anniversary" with Paddington Here and Now, "in which our hero has his shopping cart towed and his immigration status questioned." That wasn't out of character for Bond's children's books, as Paddington was based on the British children who were relocated during World War II to shield them from the London Blitz, and his friend, Mr. Gruber, fled to the U.K. to escape Nazi occupation.
The latest entry in the series, Paddington's Finest Hour, "was published in April of this year," the Times reports.
Check out my picks for the 10 most-joyous Paddington Bear quotes below, and share your favorite Paddington moments with me on Twitter!