The 11 New Memoirs Everyone Will Be Talking About This Spring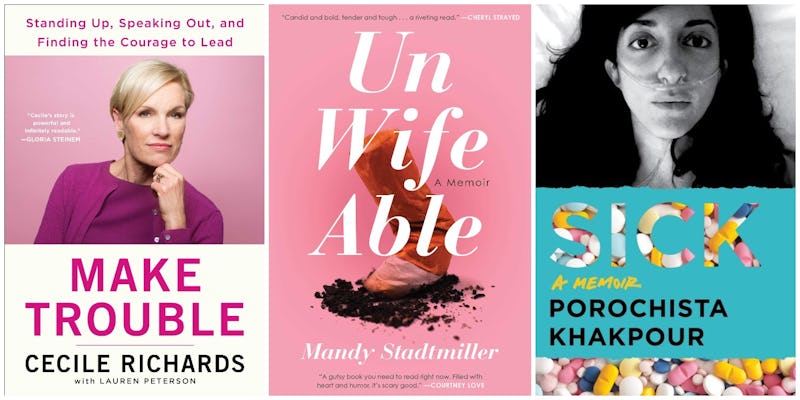 As a lifelong resident of New England, you think I would be used to the fickle and unpredictable weather patterns that are just as likely to bring sunny 70 degree days as they are to dump a foot of snow at my doorstep every March, but alas, I still find myself shocked and offended 2018's never-ending cold weather. The only thing that is getting me through the third Nor'easter of the month is the promise of so many exciting memoirs hitting shelves this spring. We may still have a while to wait until its warm enough to break out the sundresses and sandals, but no matter what the weather brings, better reading days are right around the corner.
So far, 2018 has been an incredible year in books, and this spring only promises to make it better. Readers can look forward to not only new fiction titles from favorite authors like Meg Wolitzer and Madeline Miller, and exciting follow-ups from YA's biggest names, including Angie Thomas and Victoria Aveyard, but the nonfiction shelves will be bursting with exciting stories you will have to read in order to believe.
From hilarious accounts of dating in the big city, to inspiring stories of activism all over the world, here are 11 must-read memoirs hitting shelves this spring.