The 13 Best Carlton Episodes Of 'Fresh Prince Of Bel-Air', Hands Down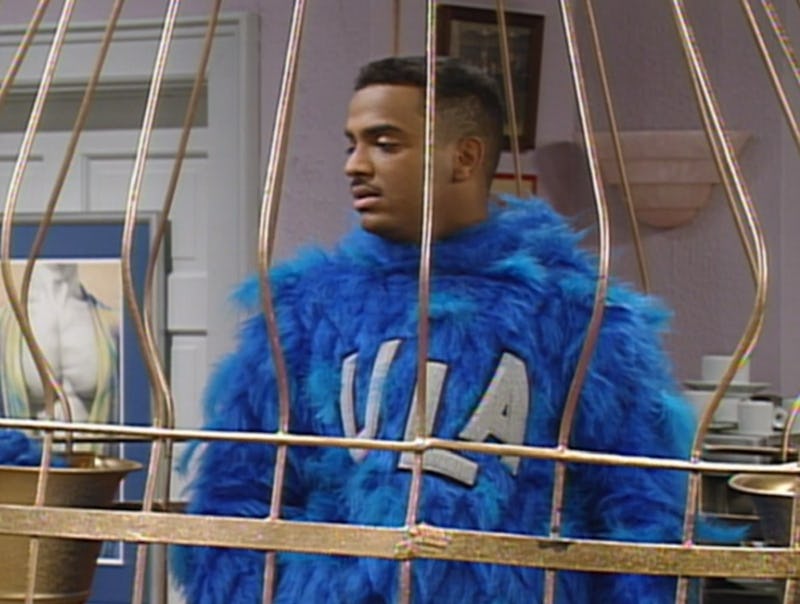 Warner Bros. Television
At this point in re-watching the show, you've probably already decided what the best Carlton episodes of Fresh Prince Of Bel Air are. You've picked the ones that either focus on the character, frame his development, or feature some of his best scenes. There's a lot of them to choose from ,and all of them are excellent in their own way. But there are 13 specific episodes that really stand out. And part of that comes down to how these episodes not only highlight some of his most unique qualities, but also really emphasize how Carlton changed from the pilot to the finale of Fresh Prince.
Isolated from the rest of the show, all of these episodes (when watched in a chronological order, at least) are probably the best at showing Carlton's fascinating character arc and how his relationship with Will influenced his identity over six seasons. We see Carlton at his very best and worst. We see him for all of his odd quirks and flaws. And we see him as one of the finest comedic characters of any American sitcom: a character who is such an uptight snob that it's hilarious whenever we get to see him let loose.
These are the funniest, most interesting, and most devastating Carlton-based episodes of Fresh Prince that you should re-watch immediately if you want to celebrate everything that makes this character such an icon.