Consider This Your Ultimate Guide To The Absolute Best Makeup Organizers On Amazon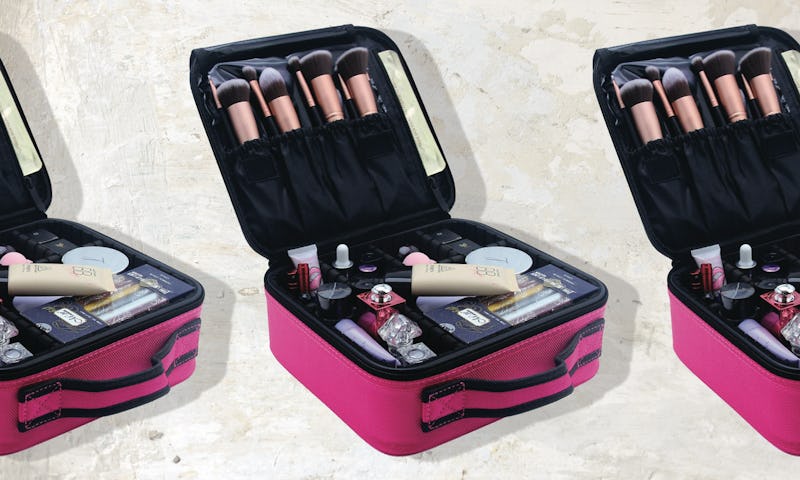 Makeup is one way to express our individuality and our playfulness, but without the best makeup organizers you may be more prone to grabbing your bright blush when you meant to apply a translucent powder or wind up late or dinner because you're digging your eyeliner out from behind the washing machine. Human beings have been using some form of makeup for thousands of years, and I bet Cleopatra even spent hours looking for her kohl liner and eyeshadow every morning.
Apart from saving you time, having a way to keep your beauty products organized can ultimately save you money. When lids get lost, products dry out and when lipsticks get broken, clothes get ruined.
Having a mishmash of products can make a small space feel even smaller, and a palatial-sized bathroom feel cluttered. The right beauty storage pieces can make your life just a little bit easier, your home better organized, and even your travels less stressful.
With those goals in mind, the best makeup organizers below have been selected with consideration for different budgets, collection sizes, and space constraints. Whether you're a makeup minimalist, or even a makeup professional, there is an organizer on this list that will fit your needs.