The 16 Best Nonfiction Books Of June Include A Guide To The Royal Art Of Poison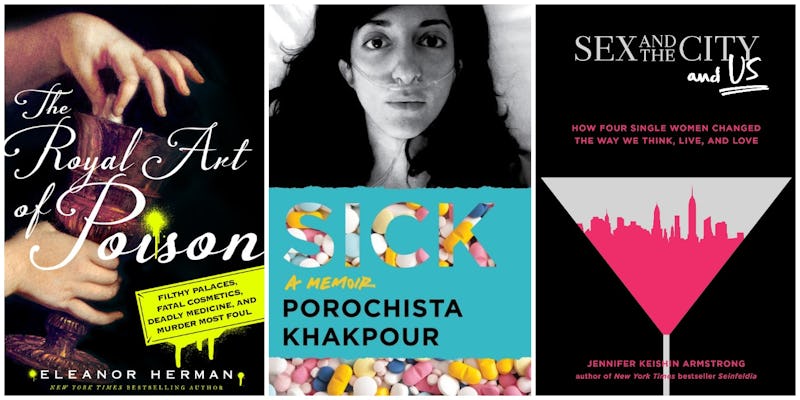 Another month is behind us, and that means June is here with must-read new nonfiction books. You might not fully appreciate that quite yet, but as you'll see by the end of this list, it is a development to celebrate. This is way bigger than simply being able to wear white again post-Memorial Day. (By the way, does anyone actually follow that rule?)
June has come out swinging; the first week alone should noticeably lengthen your to-read list. The most anticipated nonfiction new releases that are on deck delve into everything from the benefits of alone time to the hunt for the infamous cult leader Charles Manson.
Later on in the month, there is still plenty to keep you turning pages. In June, there are books about panic, poison, and politics. There is even one on the Trump family, which should surprise no one since a four-week stretch can't go by anymore without new tomes centering on the Trump White House.
Basically, the long and short of it is this: Authors and publishers are bringing us good stuff this month, and you should take full advantage. Read on for 17 nonfiction books coming out in June that you won't want to miss.