The Grammys Just Got More Inclusive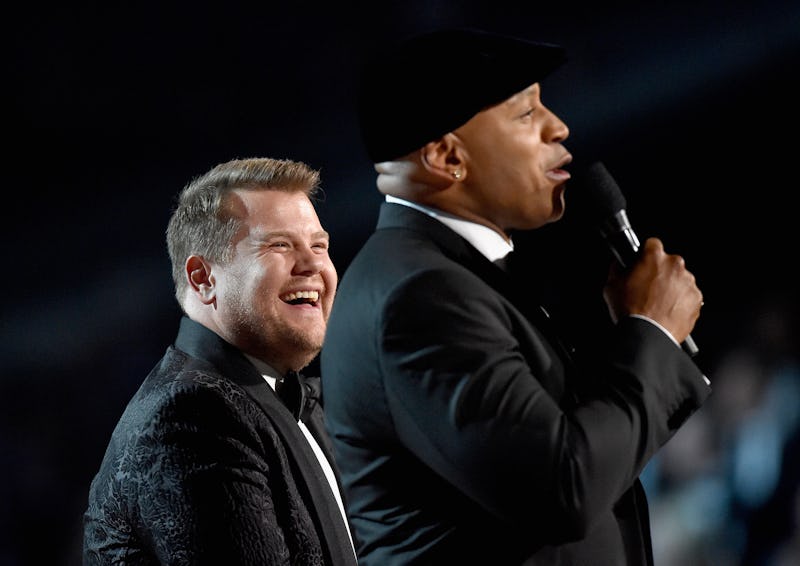 Kevork Djansezian/Getty Images Entertainment/Getty Images
The Grammy Awards have been going on since 1959, and it's maintained a pretty standard format over the years: performers get awarded for their yearly accomplishments, and sometimes they put on performances. But now the Grammys are looking to break tradition by changing up their trophy girls... and that's by challenging the common definition of "girl" to begin with. This year, the Grammy Awards will have a man and transgender woman among the trophy girls, allowing us to call them by the more appropriate term "trophy people." Finally.
This was announced formally in a statement Friday from president of the Recording Academy Neil Portnow. "To be honest, the idea of a 'trophy girl' has felt antiquated for some time now," he said. "Who wrote that rule anyway? The ability to present a trophy has nothing to do with one's gender." Instead of just simply grabbing headlines or pushing boundaries, Portnow vouches that the choice was about furthering social progress, to show that "music's universal power lies in its spirit of inclusion," and inclusivity is about embracing people regardless of gender.
Yes, it's a small gesture, but it's definitely a nice message to send a very mainstream audience back at home. So that all said, who exactly are this year's trophy people, anyway?
The Grammys' trophy trifecta is to include transgender model Martina Robledo, actress Hollin Haley, and model/actor Derek Marocco. Robledo was acutely aware of the significance of her presence, both proud that she was going to break into the spotlight as a transgender woman, but also knowing her appearance would be met with controversy. "I know it's going to make some people uncomfortable and make others weep for joy," she said. "I'm just going to step out there and strut and make sure I deliver my best, because there's people out there looking up to me."
This is a great mentality to carry, because, with such a big audience, you can't think that every little step towards representation possibly won't matter. Making sure to expand on the trophy person rule may seem trite in theory, but if the ceremony reaches even just one child who feels uncomfortable in their own skin until they see someone like Robledo in the public eye, it could make a difference. Representation matters, and progress, no matter how small, is important.
Perhaps in the future the Grammys will break down gender barriers within their own categories and everyone can compete on an equal platform. Who knows? Right now, I'm excited for this one win for inclusivity, and you can tune into see the trophy people (and, oh yeah, the actual performers) on Feb. 12 at 8 P.M. on CBS.