You Need To Watch These 26 Hallmark Christmas Movies Starring Your Favorite CW Stars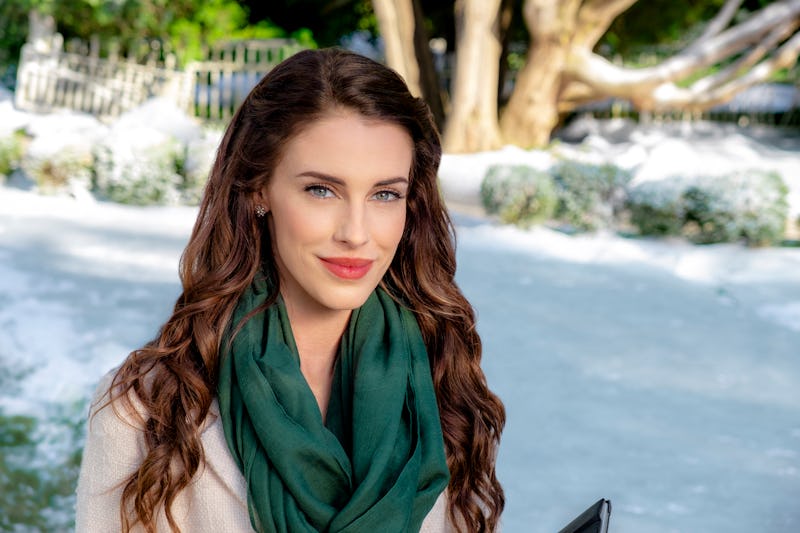 Hallmark
'Tis the season for Christmas carols, Christmas weather, and thanks to Hallmark, a slew of Christmas movies. The network released its schedule of films to take you all the way through Christmas recently, and it looks like Hallmark had a lot more in mind than just gifting its fans with some old-fashioned holiday spirit. Out of its list of films, 26 of the Hallmark Christmas movies starring your favorite CW stars, so you can check "something filled with nostalgia" off of your holiday shopping list.
From UPN, to the WB, and today, the CW, the Hallmark Christmas movies contain a ton of familiar faces from the transitioning television network's body of work over the past few decades. Everyone from stars of UPN's Sister, Sister, to actors who has small, but mighty, roles in the WB's Buffy the Vampire Slayer, are going to be coming to a television near you starting in October — and there's seriously no better gift than that.
Even if you don't consider yourself to be a huge UPN, WB, or CW fan, you'll still get a kick out of the star-studded Hallmark lineup this holiday season. But those who have been following the CW's group of talented actors closely, will certainly feel at home when catching glances of their fave CW stars in action.