Here Are The Pulitzer Prize Winners For 2018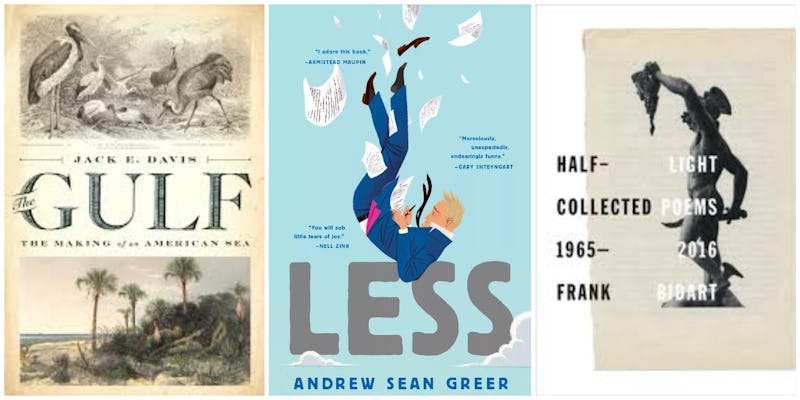 On Monday afternoon in the World Room at Columbia University's School of Journalism in New York City, the Pulitzer Prize winners for 2018 were announced by administrator Dana Canedy. Take note, readers, because the winning books are going to be in the hands of subway commuters everywhere for the next few months.
There are two separate Pulitzer Prize competitions: Journalism and Letters. Letters, the competition of interest to most book-lovers, includes prizes for Fiction, Drama, History, Biography or Autobiography, Poetry, General Nonfiction, and Music. Generally, one winner and two finalists are chosen, and none are announced in advance. (There have been years where no winner was chosen for certain awards.)
The Pulitzer Prize for Fiction, in particular, is one of the most coveted honors in literature. Last year's winner, The Underground Railroad by Colson Whitehead, was one of the best-reviewed and bestselling books of 2017. (It won the National Book Award, the Arthur C. Clarke Award, and the Andrew Carnegie Medal for Excellence, in addition to winning the Pulitzer.) The prize often propels the honored authors to a level of fame reserved for very few people in the world of literature: past winners of the fiction award have included critically acclaimed bestsellers and household names like Junot Díaz, Cormac McCarthy, Jhumpa Lahiri, Jeffrey Eugenides, and Toni Morrison.
Here are the winners of this year's literary Pulitzer Prizes:
The fiction winner — Less by Andrew Sean Greer — was probably the biggest surprise of the afternoon. Though it received favorable reviews following its publication in July 2017, it mostly flew under the radar during book awards season. Top contenders for the Pulitzer Prize were believed to be the National Book Award winning novel Sing Unburied Sing by Jesmyn Ward or Man Booker Award winning novel Lincoln in the Bardo by George Saunders.
Less by Andrew Sean Greer, $17.61, Amazon
Less follows Arthur Less, a failed novelist on the brink of turning 50 who decides to run away from his problems and attend literary events around the world. But as far as he runs — to Paris, to India, to Berlin, and many places in between — he cannot outrun his first love. The perfect read for a weekend escape, Less is an unexpected but heartwarming choice for the Pulitzer Prize.
For a full list of the winners and finalists, visit the Pulitzer Prize official website.