These Are The Best Alternatives To Apple Airpods — & They're Available On Amazon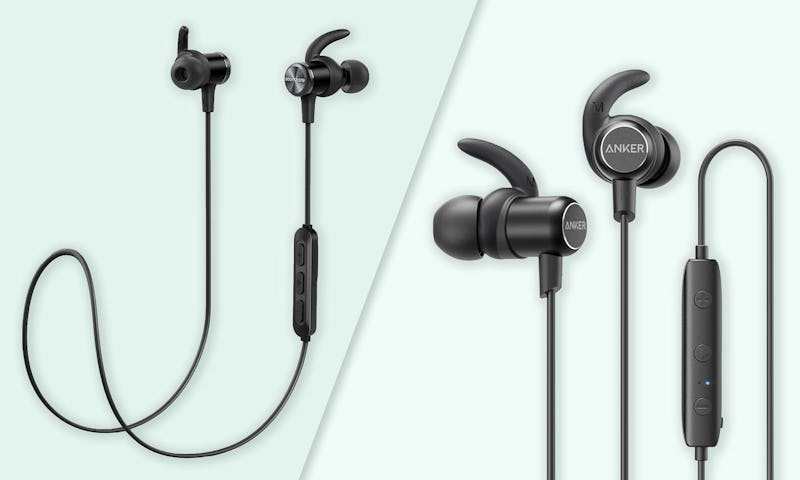 Amazon/Bustle
Apple's AirPods aren't your only option for truly wireless earbuds. In fact, there are plenty of other alternatives on the market that are just as good, if not better, than the tech giant's version. Many of the best AirPod alternatives have the same functions, compatibility, and features of their competitor — and some of them even come with a few additional perks.
When you're shopping around for wireless earbuds that can rival the AirPod, you should consider four different factors. The first two are budget and overall fit. Depending on the brand, these wireless alternatives can vary from cheap in comparison to quite expensive. Keep a price range in mind to make narrowing down your options even easier. It's also important to take a close look at the earbuds' design. Try to select a pair with an entry point that will have the best size and form to fit snugly and feel comfortable in your ears. Finally, if you plan on using them to work out, you'll need a pair that's sweat-proof (aka with an IPX5 rating or higher).
To make the whole process easier for you, here are my top picks for the best AirPod-like earbuds you can buy. And if you want more options, check out the best travel earbuds.