The 3 Best Cheap Roomba Alternatives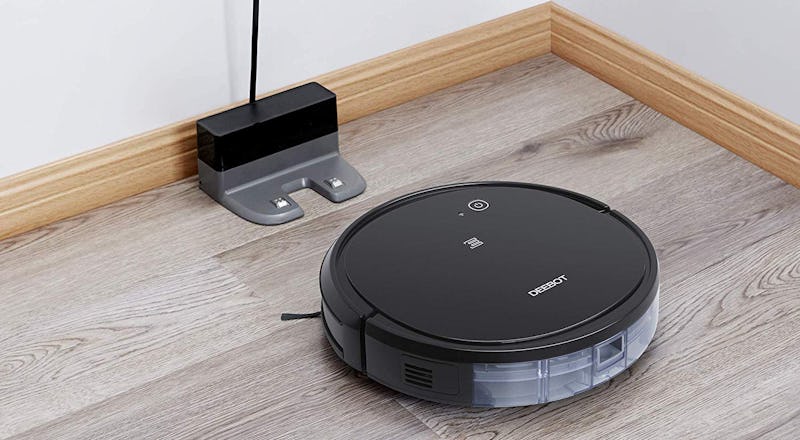 Amazon
You don't have to spend $750 or more on the latest iRobot Roomba models or even the $300 or so a basic model costs if you want a robot vacuum. Some of the best cheap Roomba alternatives available are just as effective at cleaning up and navigating your rooms. These budget-friendly options offer many of the same features that make Roombas so popular like the ability to clean both hardwood floors and carpet.
To find a quality unit, you'll want strong suction powers (usually measured in maximum pascals) and built-in sensors for detecting walls and stairs to avoid collisions and falls. Many of them are low-profile like the Roomba's design to fit under most furniture for a thorough clean. Also, look for vacuums with adequate battery life that can run for at least 100 minutes before needing to be recharged.
If you're looking for additional features like smart navigation with app or voice controls, and units that can dock themselves when they're done cleaning or the battery is running low, there are available options for that, too. However, expect to pay a little more for a smarter robot vacuum.
To help you choose the best option for your home, here's my list of the best cheap Roomba alternatives. These top-rated picks are all less than $275 — one's even under $130 and feature-rich to help you clean on auto-pilot.